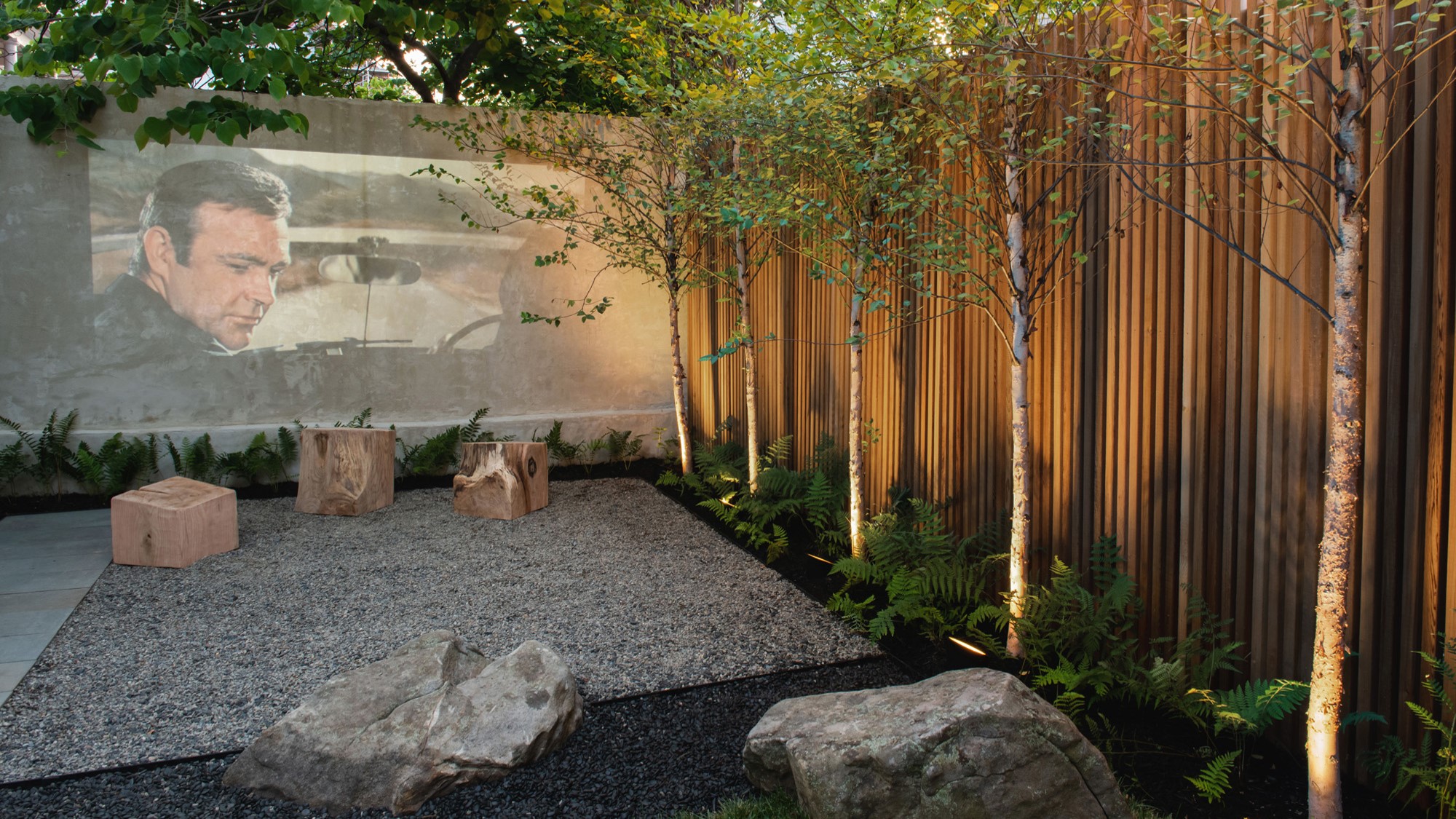 Congratulations to LOCH Collective on their Honor award in the Residential Design category for 26 East in Annapolis, Maryland. 
The landscape architect worked with the family to design a small, flexible refuge for their 18th century historic home in Annapolis.  The entire foundation of the house consisted of granite blocks from old ship hulls.  Twelve tons of soil had to be excavated, removed, or amended from the site to achieve proper drainage.
Rainwater that lands in the garden and on the roof infiltrates into the soil or moves towards the basin, placed below the children's river pebble play area.
The square lawn provides a soft play space for kids.
An aerial hedge, lush ferns, and a tall bed of grasses enclose the open space, with the gravel terrace offering a place to sit, eat, and dance.
Jurors said that the design expertly addresses water and drainage issues within the site.  They commended a masterful presentation of a well-composed small space, with before and after photography that helped to tell the story.