Scroll down for upcoming events.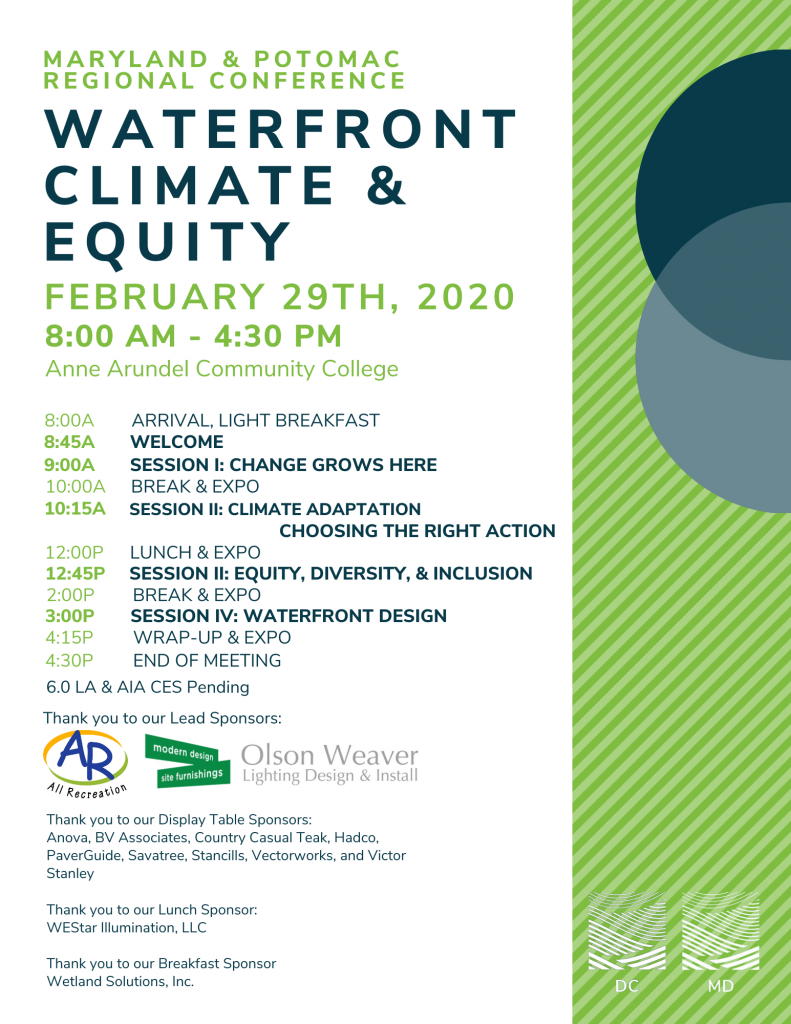 Join your colleagues from the Maryland Chapter of ASLA at this special event.
Network, learn, and earn LA CES credits.
More details and registration for the wait list here.
---
March 13 Deadline for 2020 Potomac ASLA Awards!
---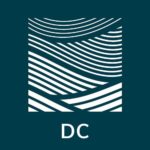 March 24, 6-8pm
Emerging Professionals Meeting
Alexandria, VA
Calling all landscape architect Emerging Professionals!
Whether you are a current Potomac Chapter ASLA member or not, you are invited to attend our Emerging Professionals Committee meeting. Meet other Emerging Professionals and see if and how you'd like to get involved.
Jules Krinsky, PLA, ASLA and Abby Thomas, PLA, ASLA will give a presentation on Project Management. Following the presentation, the group will discuss what the Emerging Professionals of the Chapter would like to accomplish and ideas for Chapter activities for emerging professionals.
Food & beverages will be provided.  Please register here by March 20 so we have enough food & drink!

---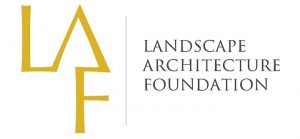 March 25, 6-8pm
Potomac ASLA Open Studio
Washington, DC
Network with landscape architects and those serving the profession, while enjoying food & drink.
Learn a little about the Landscape Architecture Foundation, whose mission is to support the preservation, improvement and enhancement of the environment.
Register by March 22 here.
Special thanks to our sponsor: Forms+Surfaces!

---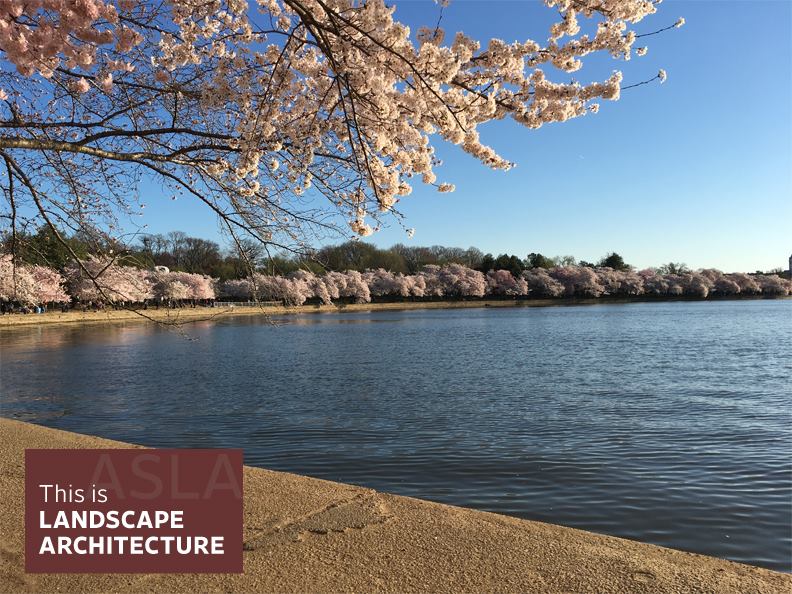 The National Mall Tidal Basin, a cherished part of "America's Front Yard," links its historic assets to the American ideal they collectively represent: freedom, democracy, and international cooperation. This complex cultural landscape features memorials to Thomas Jefferson, Martin Luther King, Jr., and Franklin Delano Roosevelt, as well as famous cherry trees that blossom each spring.
But this American icon is under threat.
Due to rising sea levels, the silt and water of the Potomac Flats make the Tidal Basin unstable; the conditions they create compromise both historic resources and visitors' experiences. Each day at high tide, water floods the sidewalks surrounding the Tidal Basin, making them impassable and compromising the roots of the cherry trees.
Click here to learn more and sign the pledge.