Scroll down for upcoming events.
---

June 9-10
Virtual Regional Climate Action Summit
with in-person tour options on June 11
Join colleagues from the Maryland, Potomac, and Virginia ASLA Chapters to discuss the impact of climate change and ways to address it.  We're applying for 9.0 PDH/HSW (and an additional 2.0 PDH/HSW for each tour)!
Our virtual conference sessions include:
Climate Action Outlook: from Federal to Local
Tidewater Rising: Climate Policy and Response in Coastal Virginia
Mitigation and Measurement: Green Infrastructure Impact
Climate and Community: Equity in Response
Policy in Action: Public Sector Climate Change Response
Project Showcase: Design for Mitigation and Adaptation
Click here for the schedule, speakers, and more details. Registrants will receive links to the recordings of the sessions after the conference. That way, if you have a conflict for a session or want to watch it again, you'll be able to.
Register here.
Session and break sponsorships and advertising opportunities are available. Click here for the sponsorship menu. To purchase your sponsorship, click here.
Thanks to our lead sponsor for June 9: Victor Stanley, Inc.
---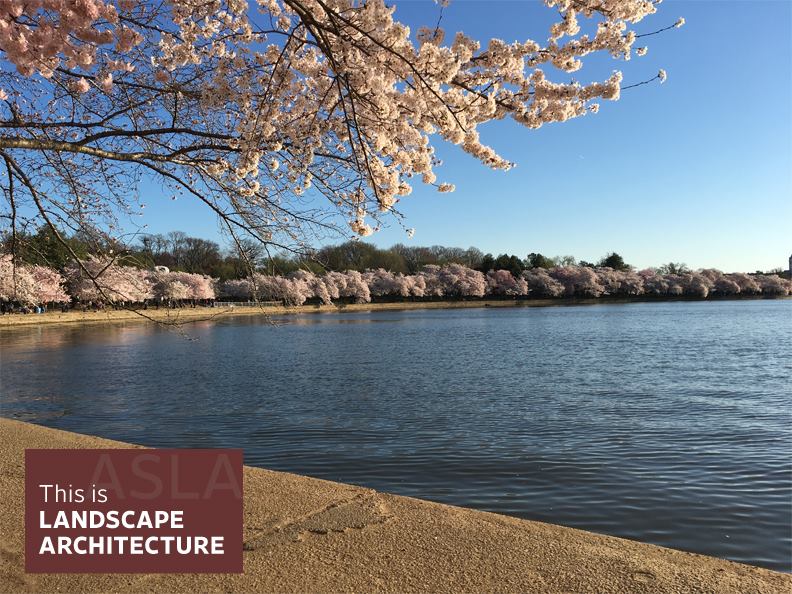 The Tidal Basin Ideas Lab exhibition invites the public to explore the histories and challenges of the Tidal Basin, and – importantly — to share their feedback about the five landscape architecture firms' ideas for the evolution of this important part of America's landscape.
The Tidal Basin Ideas Lab exhibition includes films and digital animations, concise audio/visual presentations of each landscape architect's proposal, interviews with the architects, and digital opportunities for the general public to get involved, as well as photographs from the National Archive documenting the Tidal Basin's histories.  Click this link to two new informational booklets that capture results of the Tidal Basin Ideas Lab.
The Ideas Lab online exhibition is designed to add a narrative perspective to the landscape architecture firms' proposals, bringing to life the various histories of the Tidal Basin, both told and untold, since its completion in 1887.