Scroll down for upcoming events.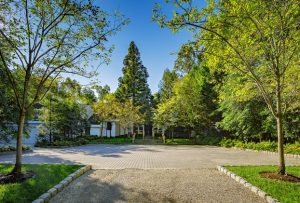 July 14, 6:15-7:45pm
Webinar: Lessons Learned from Award-Winning Landscape Architecture Projects 2

We invite you to hear about four more of this year's Potomac Chapter award-winning projects.  Panelists will discuss the challenges they faced in their projects and what they've learned.  Find out about the REACH at the Kennedy Center (Hollander Design Landscape Architects), West Lawn Accessibility Project at UVA (Rhodeside & Harwell), Garrison Elementary School (Landscape Architecture Bureau LLC) and Aberdeen Creek (Moody Graham).
Registration is free for Potomac Chapter and Student ASLA members.  Non-Potomac Chapter members of ASLA pay just $10; the cost for non-members is $25.  More details and registration here.
1.5 PDH/HSW approved.
Thanks to our sponsor: Sempergreen!

---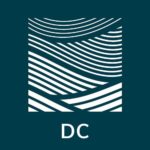 July 23, 3-4pm
Webinar: Soil Properties, Climate Change and Bloom Applications
1.0PDH/HSW approved.
Learn how to use organic amendments to create sustainable landscape sites, and to improve soil quality, manage drought, storm water and erosion, as well as how to specify organic amendments and topsoil.
Healthy soil is the foundation of successful landscapes. Soil restoration is at the core of ASLA's Sustainable Sites Initiative, because it is essential for water conservation, climate protection, storm water management, and human and wildlife habitat.  With a changing climate, the modification of topsoil and soil improvement specifications are key to long-term site management.

More information and registration here. As a Potomac Chapter member benefit, this and other Potomac Chapter webinars are free for current Potomac Chapter members and ASLA student members.

---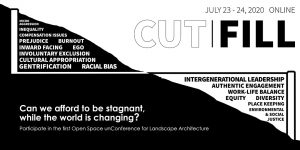 July 23-24
Cut/Fill 2020 Virtual Conference
It's Time
We won't be able to fully understand this moment until it has passed. But right now we are in it.
We are all in it.
Can we afford to be stagnant while the world is changing?
What are the challenges and opportunities for the field of Landscape Architecture as we move forward in this unprecedented time of a global pandemic and civil unrest from racial injustices?
The purpose of this conference is to help us identify the changes we want to make to our own profession and to take the first steps to do so. COVID-19 knocked our society onto its heels; it made us pause. The attention towards racial injustice has only amplified the need for landscape architects to take an active role in the healing of our society.
This online conference will provide space for discussions.
You — the participants — get to propose the topics that will be discussed and to set the agenda for reform.
Organized by Ink Landscape Architects, PLLC in collaboration with The Urban Studio.
Click here for more details and registration.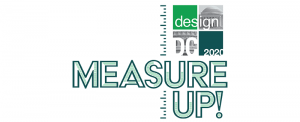 DesignDC is now virtual!
September 21-22
Earn 10 learning units live and another 30 in on demand content.

Access on demand courses for three months following  the live conference. 

Interact with exhibitors and earn prizes.
Connect with other professionals in the AEC industry through presentations and networking.
Learn from experts about climate change, equity, and design.
Only $135 for ASLA, AIA, and APA members!  Details and registration here.
---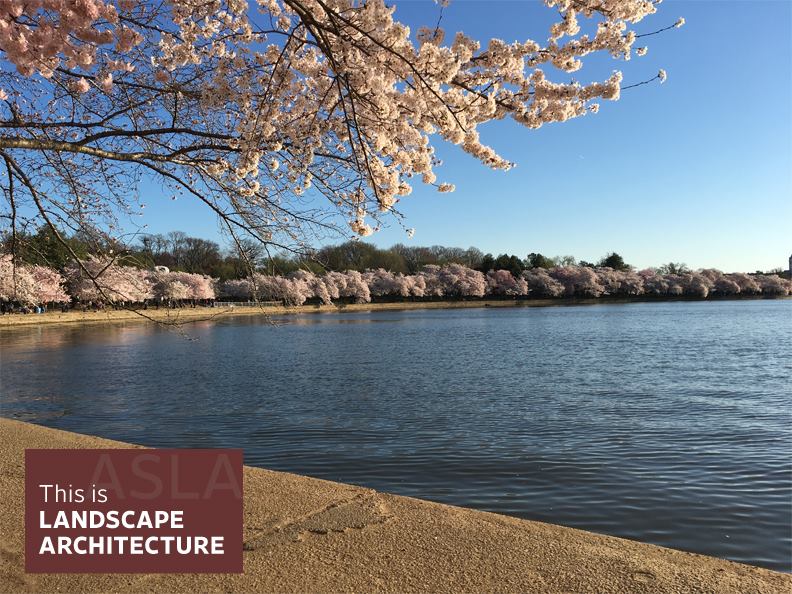 The National Mall Tidal Basin, a cherished part of "America's Front Yard," links its historic assets to the American ideal they collectively represent: freedom, democracy, and international cooperation. This complex cultural landscape features memorials to Thomas Jefferson, Martin Luther King, Jr., and Franklin Delano Roosevelt, as well as famous cherry trees that blossom each spring.
But this American icon is under threat.
Due to rising sea levels, the silt and water of the Potomac Flats make the Tidal Basin unstable; the conditions they create compromise both historic resources and visitors' experiences. Each day at high tide, water floods the sidewalks surrounding the Tidal Basin, making them impassable and compromising the roots of the cherry trees.
Click here to learn more and sign the pledge.