Scroll down for upcoming events.
---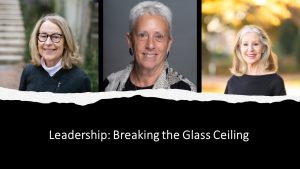 March 29, 5:30-7pm
Leadership: Breaking the Glass Ceiling
webinar
In 1987 Congress declared March as National Women's History Month to recognize, honor, and celebrate the achievements of American women.  This year, in honor of Women's History Month, the Chapter has put together a special session celebrating three distinguished women leaders whose incredible careers have shaped the landscape of Metro-Washington region, mentored countless aspiring landscape architecture students and designers, and set the stage for future women leaders in our midst. Join us on March 29, 2023, to hear these women trailblazers reflecting on their unique journey.
The panel will be moderated by Connie Fan, ASLA, President of LSG Landscape Architecture.
Panelists include:
Faye Harwell, FASLA, co-founder of Rhodeside Harwell
Beth Meyer, FASLA, Merrill D. Peterson Professor of Landscape Architecture at the University of Virginia School of Architecture
Julie Pastor, FAICP, Director of Planning and Zoning for Loudoun County from 1992-2015
Click here for their complete bios.
As a member benefit, this webinar is free for current Potomac Chapter ASLA members, as well as ASLA student members.  Click here for more information and to register.
1.5PDH/HSW pending.
Special thanks to our webinar sponsor: Columbia Green!
---

April 20, 5:30-7pm
Dumbarton Oaks Tour
Washington, DC
1.5 PDH/HSW pending
Tour the landscape in Dumbarton Oaks Park, rain or shine, from 5-30-7pm!  Network with colleagues as you enjoy the landscape.
Dumbarton Oaks Park is an exceptionally significant historic landscape, where the naturalistic gardens and built features offer a very special experience to those who visit. The park is a striking example of one of the most important designs by landscape architect Beatrix Farrand. Mrs. Farrand is considered the "finest woman landscape architect of her generation." The owners of the Dumbarton Oaks estate, Mildred and Robert Woods Bliss, wanted Mrs. Farrand to create for them an illusion of country life within the city. And, working closely with Mildred Bliss, Mrs. Farrand made the vision a reality.
Click here to register.  Registration is free for current Potomac Chapter ASLA members and sponsors, as well as ASLA student members.
---

Photo: Will Ramsey of Refract Photography LLC

Registration is now open!
May 11, 5-9pm
Potomac ASLA Awards Gala
River Farm
Alexandria, VA
Join us at our Annual Awards Gala on May 11 as we celebrate professional awards and gather outside at River Farm in Alexandria.  There will be plenty of time to network and opportunities to learn from colleagues.  All in a special setting with delicious food & drink.  Your ticket includes a reception with passed hors d'oeuvre, 3-course dinner, and beer & wine.
This year the winners will be announced in advance – but not their winning category.  Register now so you'll be in the audience as the winners are announced
In addition to presenting awards for this year's winning projects, we will also recognize the lifetime achievement of awardee Dennis Carmichael, FASLA, LEED AP.  You can read Dennis's bio here.
Our keynote speaker will be ASLA CEO, Torey Carter-Conneen. Learn more about Torey here.
Special thanks to our Gala Sponsors: Country Casual Teak, Landscape Forms, Vectorworks, and Victor Stanley, Inc.
We look forward to celebrating the profession of landscape architecture with you on May 11!
Click here for more details and to purchase your ticket.  Purchase your ticket by the early-bird deadline of April 11 to save the most money.
Registrations must be received by May 8; there is a $100 surcharge charged by the caterer for reservations received between May 5-8. No on-site registrations are possible.
---

June 1, 5:30-7:30pm
LARE Prep Webinar (Section 3)
Join Potomac ASLA members and friends for this interactive workshop. Current Potomac Chapter and ASLA Student Members receive free registration, as a member benefit!
Section 3 tests you on your ability to understand design concepts that go beyond memorization. We will show you some ways to pin these slippery standards down. In an interactive two-hour session, we will review everything you need to know to prepare for Section 3. This webinar will include a discussion of the current LARE exam format and the changes coming in December of 2023; advice for navigating the new online test interface and onboard tools; go over CLARB's topics and recommended reading lists; share additional helpful resources; and connect participants with other LARE candidates to form study groups. We will also touch on test-taking strategies for multiple choice and graphic AIT format questions.
Click here for information on our instructor, Sarah Gronquist, ASLA.
Register here.
Special thanks to our webinar sponsor: Madrax and Thomas Steele!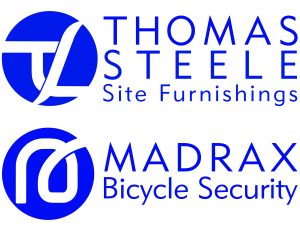 ---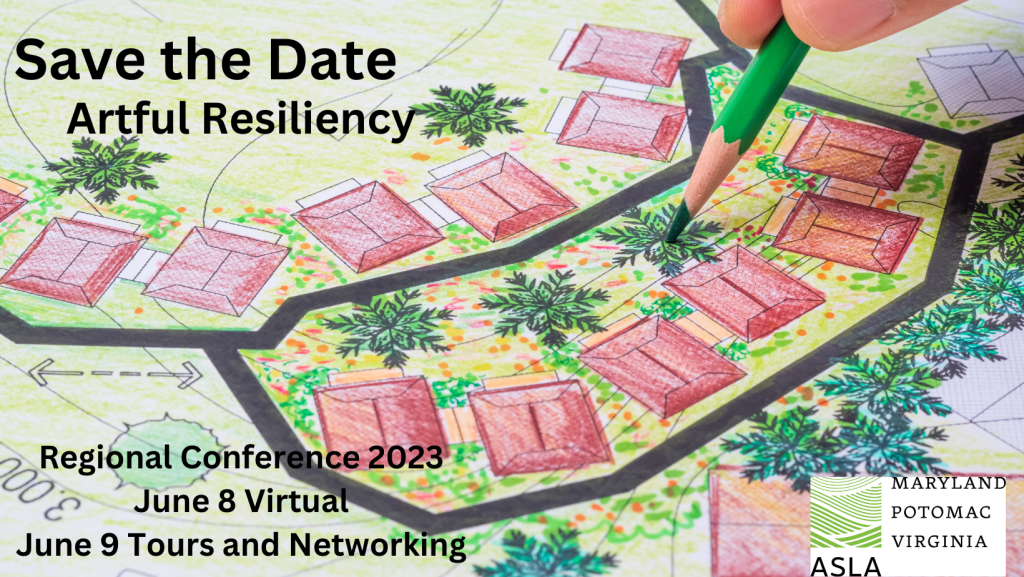 ---
The Tidal Basin Ideas Lab exhibition invites the public to explore the histories and challenges of the Tidal Basin, and – importantly — to share their feedback about the five landscape architecture firms' ideas for the evolution of this important part of America's landscape.
The Tidal Basin Ideas Lab exhibition includes films and digital animations, concise audio/visual presentations of each landscape architect's proposal, interviews with the architects, and digital opportunities for the general public to get involved, as well as photographs from the National Archive documenting the Tidal Basin's histories.  Click this link to two new informational booklets that capture results of the Tidal Basin Ideas Lab.
The Ideas Lab online exhibition is designed to add a narrative perspective to the landscape architecture firms' proposals, bringing to life the various histories of the Tidal Basin, both told and untold, since its completion in 1887.