Scroll down for upcoming events.
---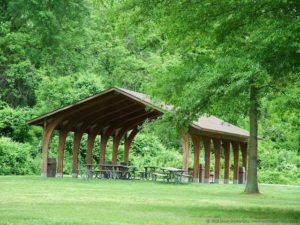 Annual Potomac Chapter ASLA Picnic
October 19, 12-3pm
Fort Hunt Park, Alexandria
Bring your family and join your friends and colleagues for BBQ and fun.  Please BYOB and a side dish (with your serving utensil).  The Chapter will provide barbeque (pulled pork, chicken, cole slaw, and BBQ beans) and water.  The picnic takes place rain or shine.  Lawn games are welcome!
While Fort Hunt isn't metro accessible, you can bike along the Parkway trail.  If you'd like to try to arrange a ride with someone, go on our Facebook page to try to connect.
This event is open to current ASLA members and their family/guests, as well as our 2019 Potomac Chapter sponsors.
Registration is now open.  Watch your email for your invitation.  Because this event is only open to current Potomac Chapter ASLA members, LA students, 2019 sponsors, and their families and friends, you must register from the email invitations.  Contact us at info@potomacasla.org if you are missing your emailed invitation.

Thanks to BV Associates for sponsoring this event!
---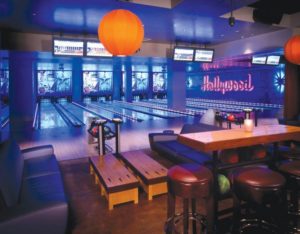 Potomac ASLA Bowling Party
October 24, 6:30-8:30pm
Washington, DC
Join Potomac Chapter ASLA members and friends for a fun night of bowling.
Your ticket includes bowling, shoe rental, food, drinks (beer, wine, soda), and lots of fun!
Per Lucky Strike's policies, only adults 21 years of age and older are permitted. Their dress code requires neat, casual, fitted attire.
You must bring your valid U.S. driver's license or passport.
Click here to register by October 16!  Pre-registration is required.
Thanks to our sponsor, KOMPAN, for the idea and for helping to cover the costs.
---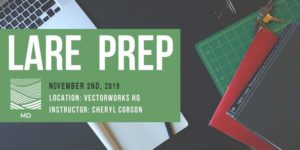 LARE Review Workshop
November 2, 9:30am-5pm
Columbia, MD
The MDASLA is excited to host a LARE Prep Workshop with Cheryl Corson for those looking to become licensed. Cheryl runs Corson Learning, which creates LARE Prep webinars, helping hundreds successfully prepare for the exam. She provides targeted instruction and emotional support for candidates of all ages and career stages.
Register here.
---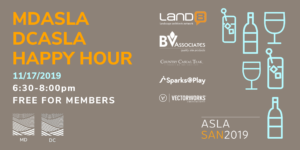 Potomac and MD ASLA Happy Hour
November 17, 6:30-8pm
San Diego, CA
Join the Maryland and Potomac Chapters for a networking reception in San Diego! Please register in order to attend this event, which is free for Potomac and Maryland Chapter Members. As an added bonus, all attendees will also get into the 12th Annual Land8 Happy Hour at the same venue for FREE ($25 value).
Thanks to our sponsors:
Land8: Landscape Architects Network
BV Associates
Country Casual Teak
Sparks @ Play
Vectorworks
More details and registration here. 
Don't wait: this event may sell out!
---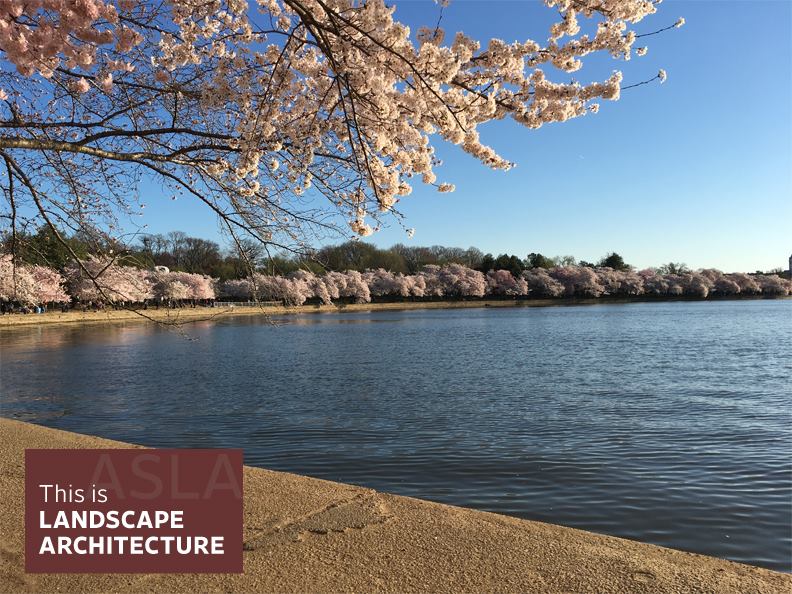 The National Mall Tidal Basin, a cherished part of "America's Front Yard," links its historic assets to the American ideal they collectively represent: freedom, democracy, and international cooperation. This complex cultural landscape features memorials to Thomas Jefferson, Martin Luther King, Jr., and Franklin Delano Roosevelt, as well as famous cherry trees that blossom each spring.
But this American icon is under threat.
Due to rising sea levels, the silt and water of the Potomac Flats make the Tidal Basin unstable; the conditions they create compromise both historic resources and visitors' experiences. Each day at high tide, water floods the sidewalks surrounding the Tidal Basin, making them impassable and compromising the roots of the cherry trees.
Click here to learn more and sign the pledge.