Scroll down for upcoming events.
---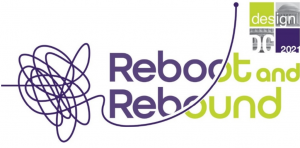 DesignDC 2021
September 21-23
Meeting the challenges of climate change, a regional housing crisis, and a strained economy has never been more urgent. To Reboot and Rebound, architects and designers have a unique and important role in shaping the future of the region.
DesignDC 2021 will give attendees the tools and solutions they need for comprehensive design strategies that integrate all aspects of resiliency to bring back the built environment stronger than ever.
DesignDC is the premier regional conference focused on the unique challenges posed by working in Metropolitan Washington for architects, engineers, contractors, planners, landscape architects, and developers in the DC Metropolitan area. This three-day conference features two days of virtual educational sessions followed by a third day of tours. Earn AIA, GBCI, AICP, and LACES credits throughout the conference.
Because Potomac ASLA is a Partnering Organization, our members register as members and save $70!  Click here for details and registration.
---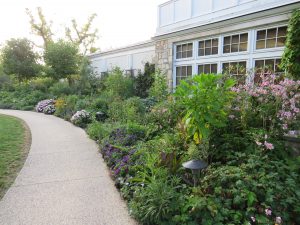 October 1, 3-5pm, IN PERSON
Chevy Chase Club Outdoor Tour
Chevy Chase, MD

1.5 PDH pending
Join Potomac Chapter ASLA on this outdoor tour.  After a general overview, you'll learn about the Chef's Garden and the use of edible plants and trees that produce edible fruit. Then the focus will be on campus planning and design and horticulture and plants.
The tour of the grounds and garden will be led by Michael Gildea, Garden and Grounds Manager at the Chevy Chase Club.
Because space is limited and as a member benefit, registration is currently only open to Potomac Chapter ASLA members.  If space is available, non-members can register beginning at noon on September 28.  Register here.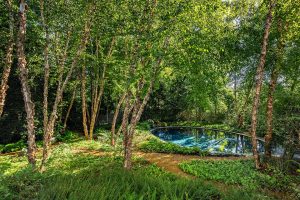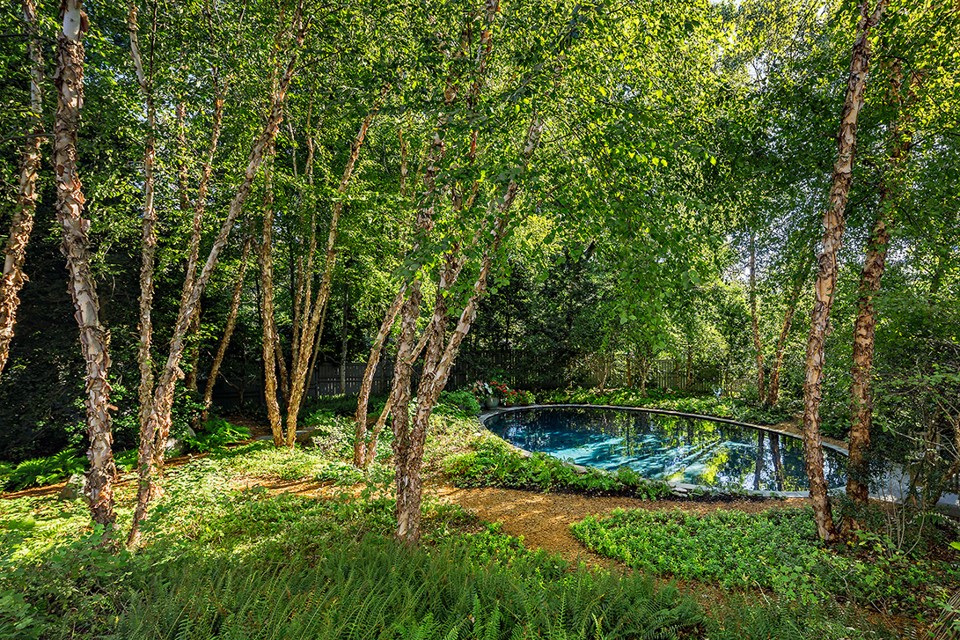 October 2, 10-11:30am
Garden Dialogue: Aberdeen Creek
Annapolis, MD
An event of The Cultural Landscape Foundation
Moody Graham won a 2020 Potomac Chapter ASLA Merit Award in Residential Design for Aberdeen Creek.  The landscape architect was asked to create multiple garden spaces around the renovated house. Each garden has a different character. Collectively it is a sequence of places for the quiet contemplation of nature.  While the garden is only 1.16 acres, it has five distinct garden rooms and appears larger than it is. This garden is a role model for a garden for human resiliency.
You may have heard Jay Graham, FASLA speak about the project on one of our webinars.  Now you have the chance to tour the project with him.  Click here to register.
---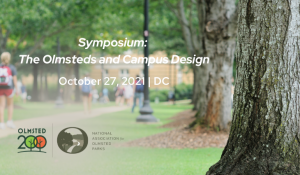 October 27, 8:30am-6pm
Symposium: The Olmsteds and Campus Design
Hosted by Duke University in DC & the National Association for Olmsted Parks
In the wake of the Civil War, American universities emerged as important national institutions.  Olmsted believed that the physical environment of learning – buildings and grounds – played a significant role in the success of education.  He planned campuses for Cornell and Stanford and successor Olmsted firms undertook projects at scores of institutions including Duke, Sewanee, Colby College, Harvard, Gallaudet, Wellesley, Swarthmore, and Johns Hopkins.
In this day-long symposium, practitioners and scholars will focus on the Olmsteds and Campus Design to discuss campus planning and how Olmsted principles can inform campus design today.
The Keynote Speaker is Laurie Olin, FASLA, FAAR, Partner, Olin Studio.  Potomac Chapter member, Michael Vergason, FASLA, FAAR, Principal, Michael Vergason Landscape Architects, will speak on Adapting Olmsted Precedent in Contemporary Campus Design.
Click here for the schedule and registration.  Space is limited to 80 attendees.
---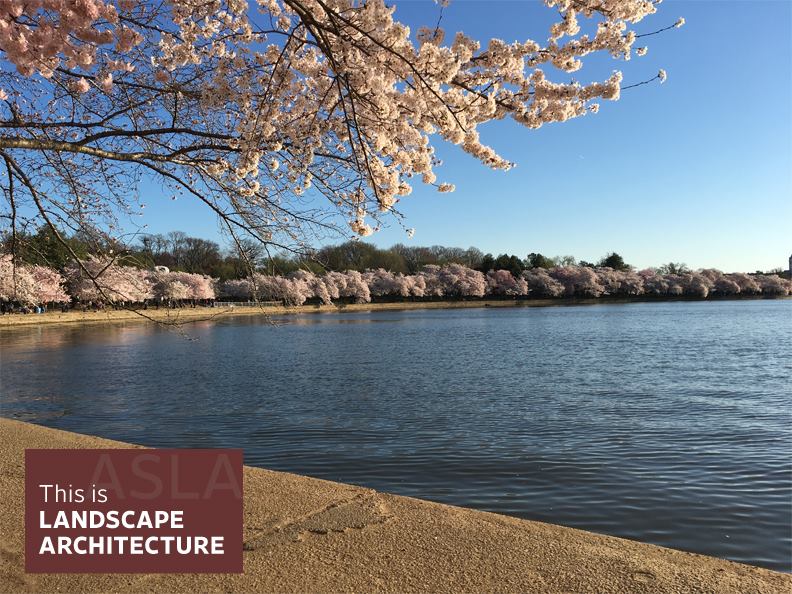 The Tidal Basin Ideas Lab exhibition invites the public to explore the histories and challenges of the Tidal Basin, and – importantly — to share their feedback about the five landscape architecture firms' ideas for the evolution of this important part of America's landscape.
The Tidal Basin Ideas Lab exhibition includes films and digital animations, concise audio/visual presentations of each landscape architect's proposal, interviews with the architects, and digital opportunities for the general public to get involved, as well as photographs from the National Archive documenting the Tidal Basin's histories.  Click this link to two new informational booklets that capture results of the Tidal Basin Ideas Lab.
The Ideas Lab online exhibition is designed to add a narrative perspective to the landscape architecture firms' proposals, bringing to life the various histories of the Tidal Basin, both told and untold, since its completion in 1887.