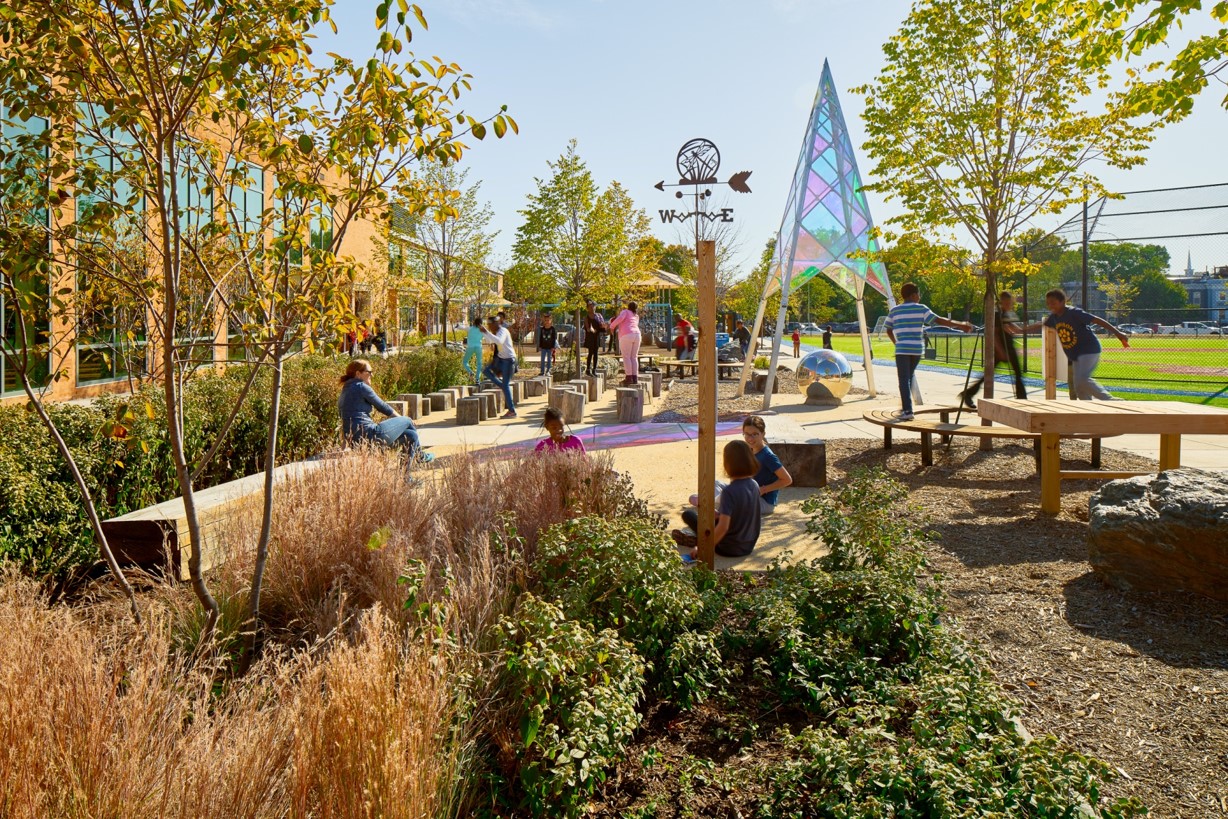 Congratulations to Landscape Architecture Bureau on their Merit Award in the Design – Built category for the Garrison Elementary School in Washington, DC.
The Garrison Elementary School project, located in DC's Shaw and Logan Circle neighborhoods, is a 6.5-acre multi-functional public park space that serves both the school and the surrounding neighborhood. The landscape architect provided a full range of services for these spaces.
This project began as a pro-bono collaboration with the local neighborhood and school community. The project ultimately manifested as a landscape that is sensitive to the site's historic character, creating lively recreation and social spaces for a growing community, and provides a unique setting for youth to learn environmental education and stewardship. The site's rich history is revealed through a series of carefully-placed public sculptures.
Native planting, based on regional plant communities, is used throughout the project to provide ecological services for local wildlife and opportunities for environmental education for students. Planting is featured at the front of the school in particular, where a nature walk welcomes the local community. The rear of the site reclaims a former parking lot for use as active recreation space, playground areas that support age-appropriate play for pre-K and K-5 age groups, and an outdoor classroom. Seating elements in the outdoor classroom were fabricated from reclaimed lumber harvested by DDOT.