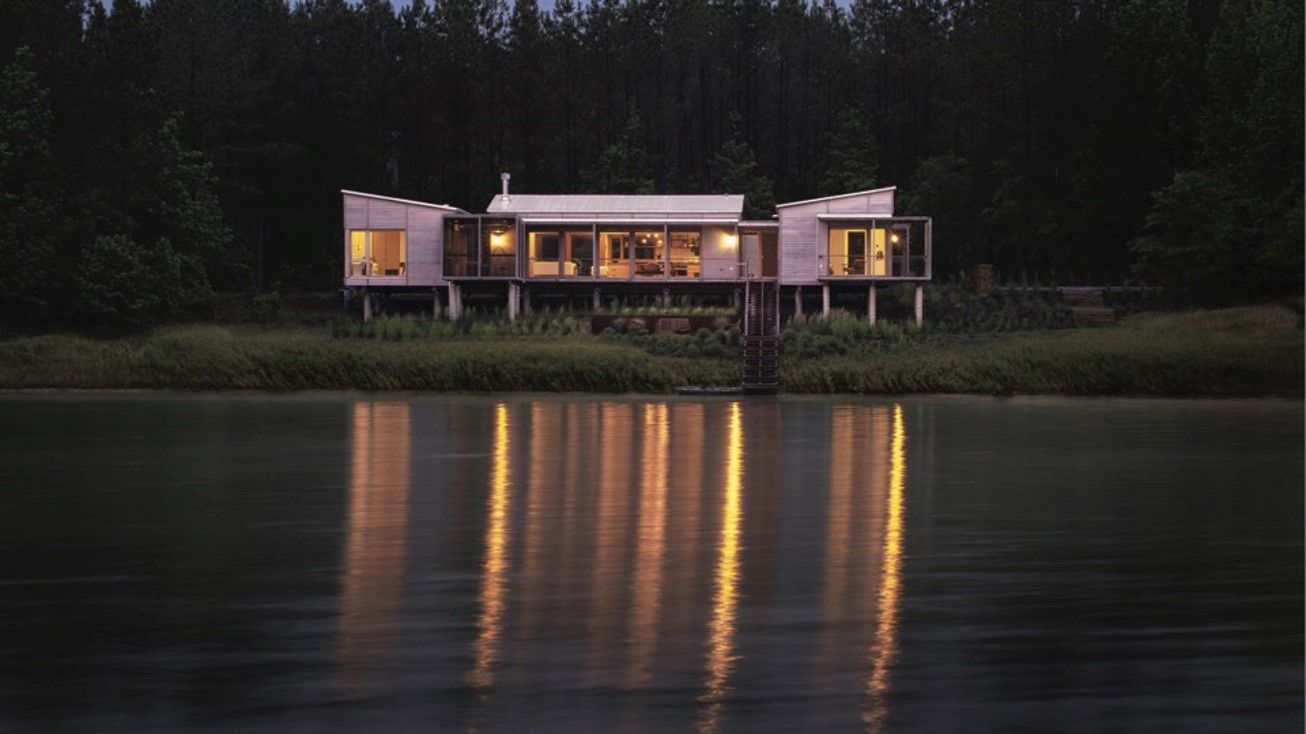 Congratulations to LOCH Collective for Splinter Creek and their Merit award in the Design – Built category.
The clients envisioned their 800-acre plot of pine forest transformed into a small community set amongst this idyllic landscape. The landscape architect sought to connect the modern model home with the land, manipulate the landscape minimally, work with a native plant palette, and draw people out into nature.
The landscape architects visited the site numerous times to draw out the native species found throughout Splinter Creek, understand the landscape, search out the local materials, and site the home carefully on the land.
The house was sited to float over the natural topography while a series of stone gabion walls draw ones' eyes towards the lake upon arrival. Stone boulders punctuate the lawn terrace on the private side of the home. The large stones offer beauty, an edge to the space, and a play opportunity for children. The paving stone, boulders, gravel, and wood were all carefully sourced as locally as possible to the site.
The jury comments that "The use of native material, the gentle approach to the design, and the sensitivity to the setting make this an exceptional design that will hopefully serve as a true model for the additional homes that will develop on the property."