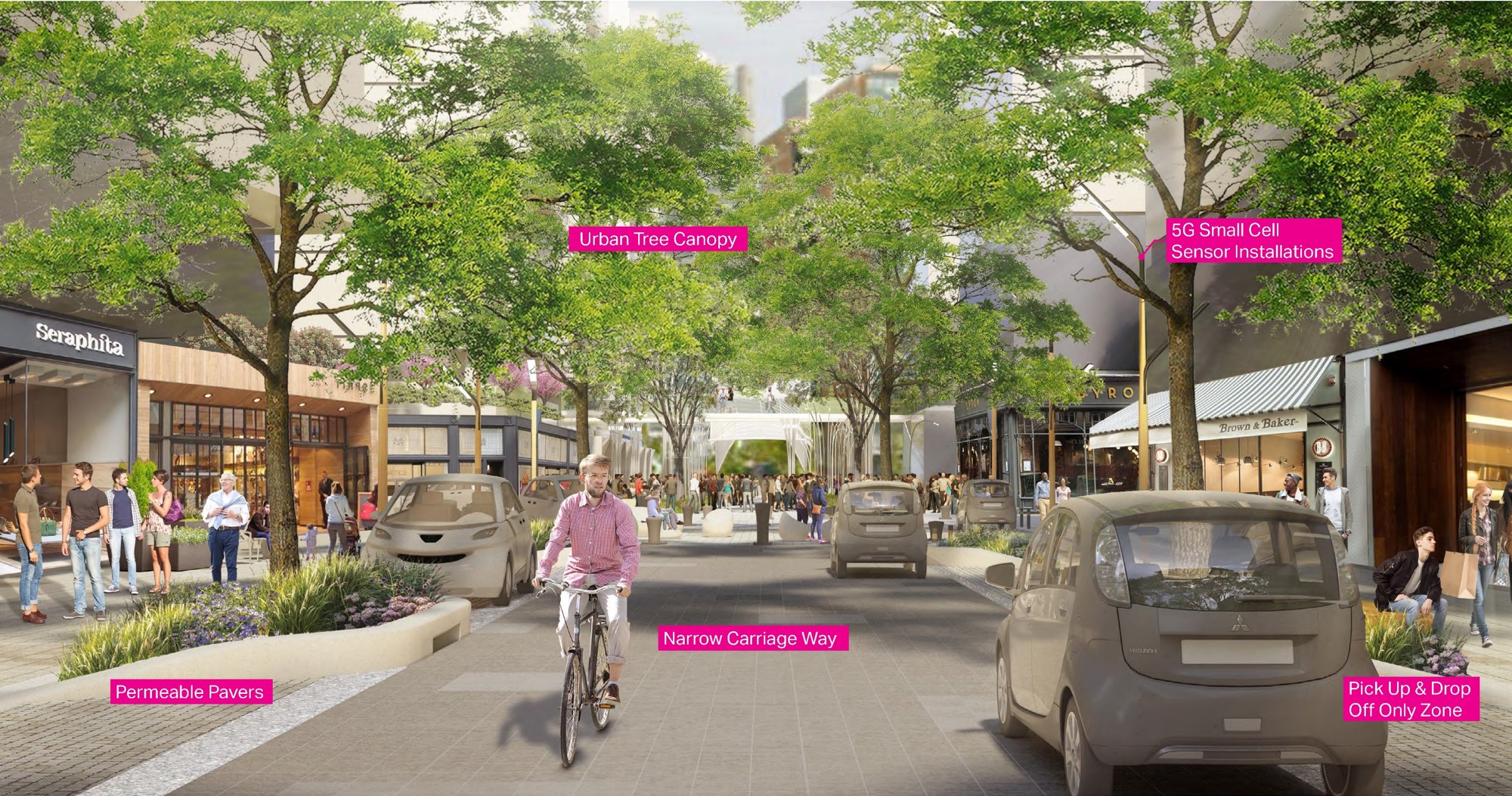 Congratulations to AECOM on our President's Award of Excellence – the Highest award of recognition for a distinguished landscape architecture project that stands out from the rest!  AECOM earned this award in the Analysis, Planning and Urban Design category for their Street Social: Streets as Public Spaces @ The Yards in Washington, DC.
The project expertly illustrates how streets can be designed and engineered to function as shared vital spaces for trees and people.  Since 2007, the AECOM landscape architecture team has worked in partnership with the developer and the District of Columbia to help reshape this area into a prototype for better urban living, continually raising the bar for greater ecology and social equity.
From being a strict access and mobility corridor, the street becomes a vibrant neighborhood spine, the only active pedestrian-friendly link in the District that connects a Metro station directly to a historic riverfront locale.
The central tenet of the Yards Development is to reclaim urbanity while embracing the Anacostia River as a regional asset.  Four metrics provide goals and track progress, guiding the district as it transforms into a green, vibrant, and sustainable urban place.
The street is engineered to capture stormwater run-off via permeable pavers and vegetated trenches in continuous soil vaults or natural filter strips that treat and retain water, sustaining tree growth prior to releasing the water into the Anacostia River.
Street trees, landscape elements and vehicular pull-offs are used to line the edge of the carriageway to further delineate zones for flexible programming, retail vibrancy and safe mobility.
Jurors hailed the project as an eye-catching and sophisticated embodiment of the team's design process. The balance of scope, analysis, design and illustrations supports the goals outlined in the submittal.  The ambitious vision becomes feasible when subdivided into smaller regions and by adopting  Complete Streets and Green Streets initiatives. Jurors were convinced that the project addressed its environmental aspirations effectively and beautifully.  The project capitalizes on the need recapturing public space for healthy outdoor environments.