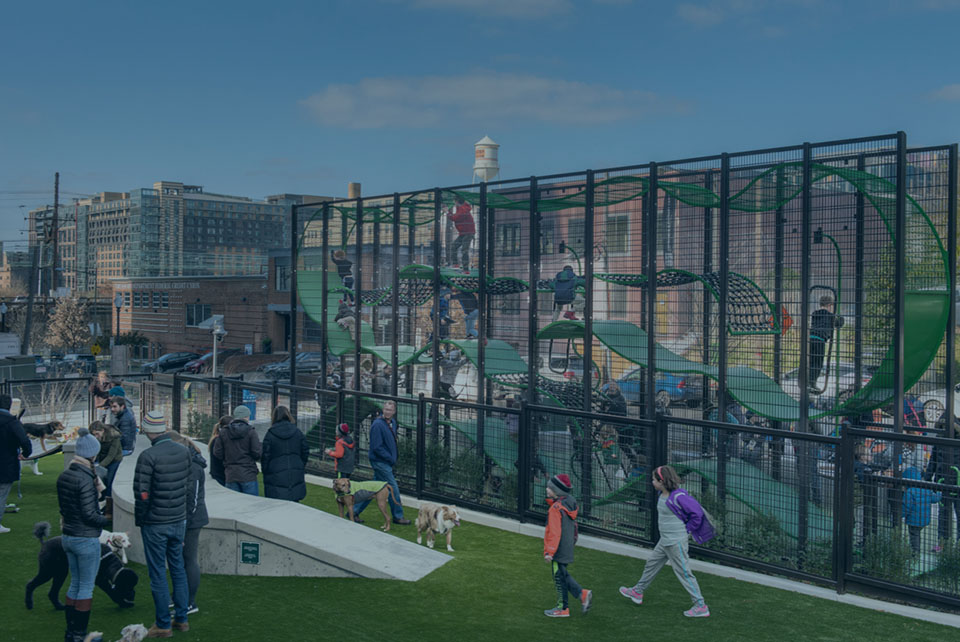 Our Social Impact category Honor Award goes to Lee and Associates for Swampoodle Park.
Swampoodle Park opened in the fall of 2018 and is the first publicly accessible park to open in the NoMa DC neighborhood. Through the public-private partnership between the Business Improvement District and the DC government, the design team worked hand in hand with area stakeholders and the community to create a civic space that embodies the community vision and answers the needs of many different types of users.
The park design responds to program priorities established through a public engagement process of meetings and online surveys. The park serves the needs of adults, children and dogs within a small footprint.
The space features a unique play structure which offers vertical play function; a dog park with a custom agility structure; and seating areas for quiet moments.
The jury comments that "From the public engagement to implementation, this project was impressive.  Community engagement is critical even for a small park.  The design is very intentional, fueled by the community's desires, and clearly functional in a constraining environment."