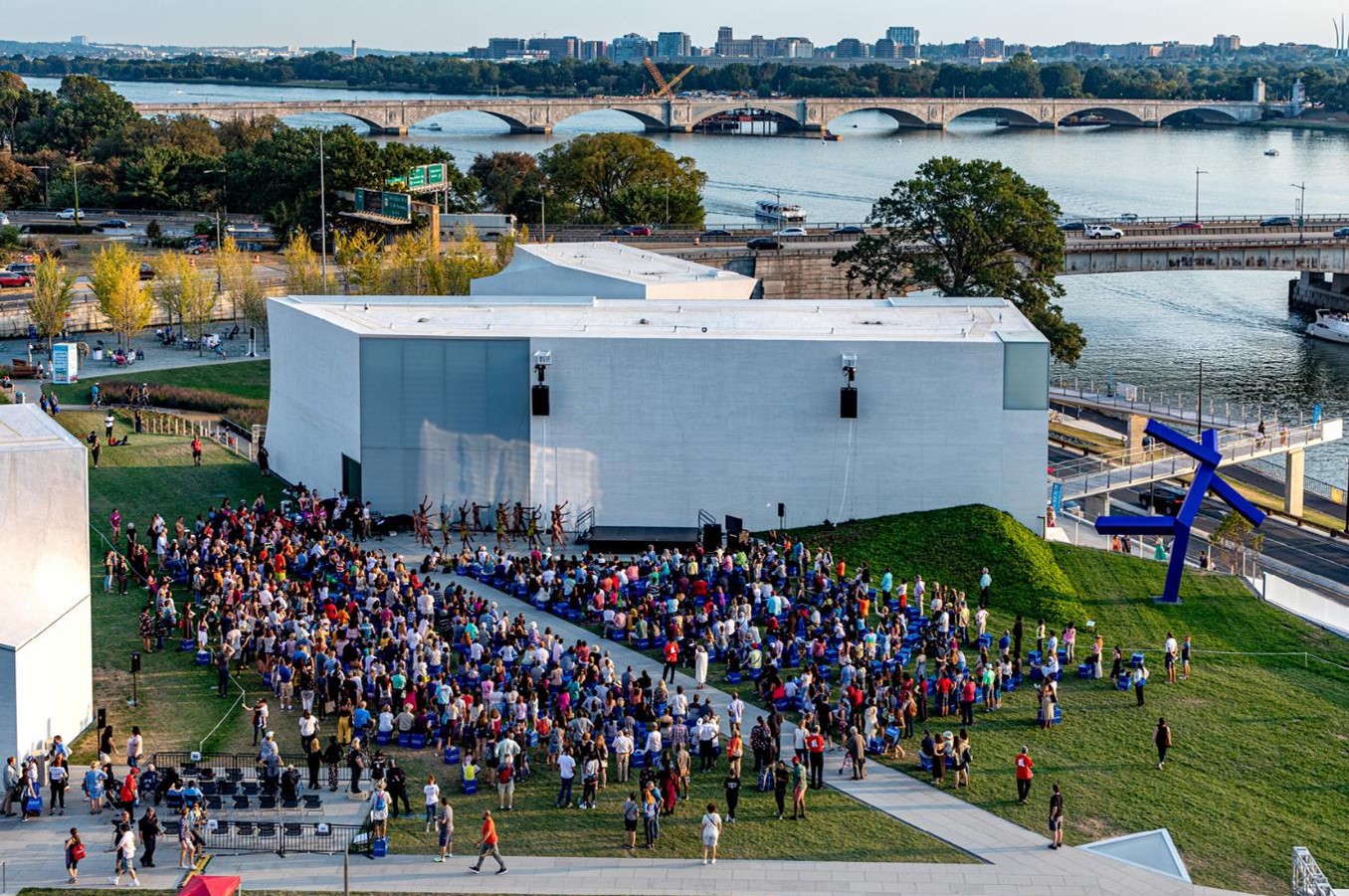 Our Design: Built category Honor Award goes to Hollander Design Landscape Architects for The REACH at The Kennedy Center.
The REACH campus at the Kennedy Center for Performing Arts was created as a living memorial to JFK. The landscape and architecture are a single, living component and subvert the traditional concept of a performing arts venue in nearly every way.
The Kennedy Center had long grappled with the perception that it catered only to elite arts patrons.  The REACH stands as a stark contrast to this sense of formalism, with architecture, landscape,  and programming dramatically expanding the type of experiences Kennedy Center offers.  The landscape includes outdoor performance spaces, dining areas, a Gingko tree memorial grove to JFK, and permanent and temporary art installations.
The REACH campus, punctured by three sculptural pavilions, is a stark contrast to the Kennedy Center's monumental and formal building. It transforms surface parking and back-of-house spaces into verdant open space. Multiple entry points into the landscape, including new access from a riverfront pathway, introduce a sense of improvisation and discovery.
The surface of The REACH is a sloping, riverside landscape comprised of 130,000 square feet of gardens and greenways. Over half of the total site area, excluding the building footprint, is planted on structure with native or climate-adapted trees, perennials, and drought-tolerant sod.  The project is LEED Gold and has reduced stormwater runoff on the site by nearly 60 percent.
To accommodate dramatic grade change, the designers chose a variety of sedums that would read as one blanket. An advanced irrigation system monitors and maintains a technically sophisticated landscape.
Jurors praised a well-presented and beautiful project on a challenging site, and appreciated how it makes the artificial look inviting and organic.