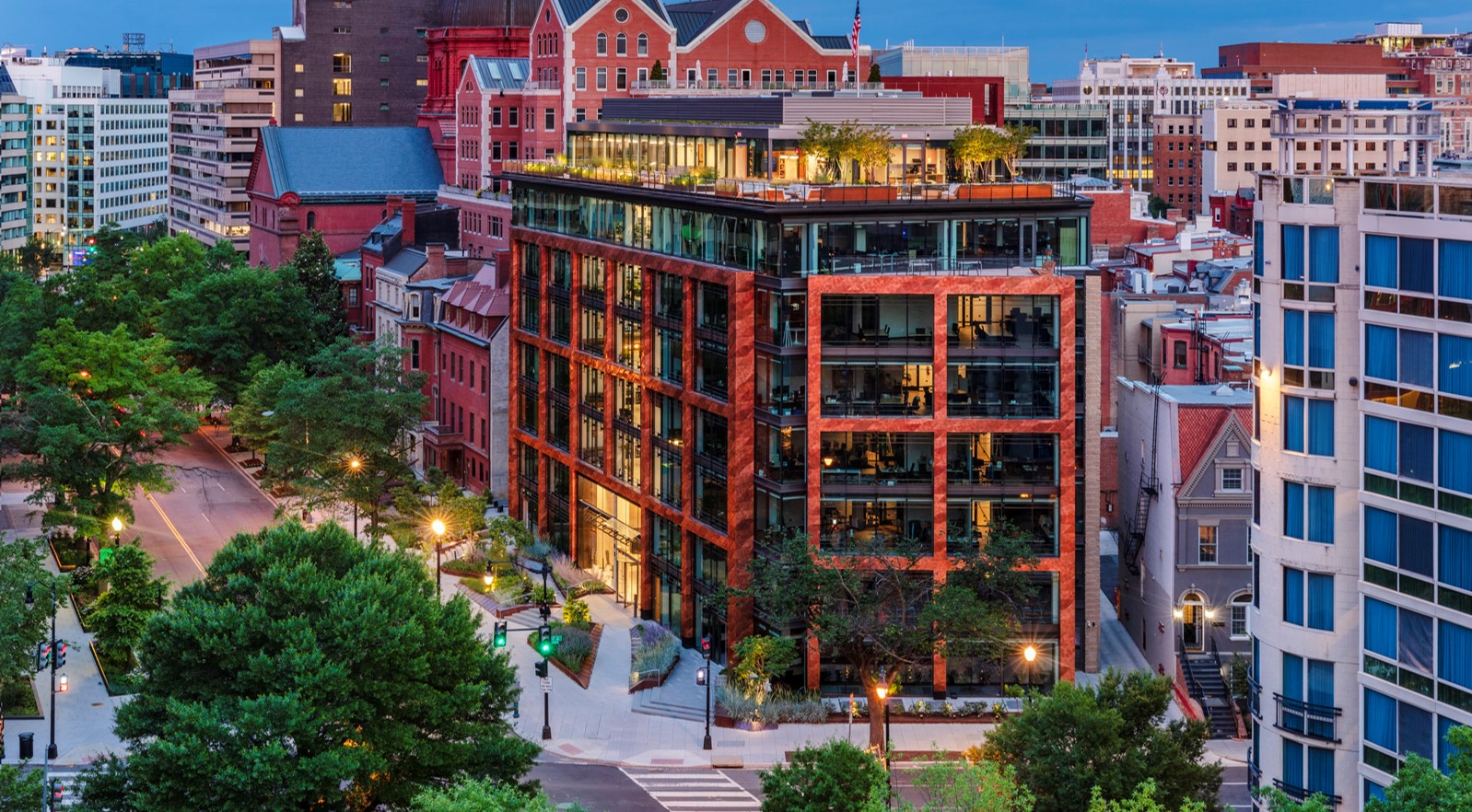 Parker Rodriguez earned an Honor Award in the Design-Built category for 1701 Rhode Island Avenue in Washington, DC.  
This conversion of the former YMCA National Capital building into a boutique office transformed the out-of-date hardscaped site into a premier landscape for the surrounding historic neighborhood.
The site plan shows the harmony between streetscape and roofgarden.  A before photo shows the stark facade of the former YMCA building, while a conceptual rendering evokes the lush plantings of the final design.
Granite steps are flanked by weathered steel planters with soft plantings as counterpoint to the copper building facade. The client requested that the site be converted into a small meandering garden that drew inspiration from the historic St. Matthew Cathedral and adjacent rowhouses.
The converted rooftop amenity terrace and co-working space includes lounge and work stations for office staff to get fresh air and co-mingle. Like the ground floor, it incorporates angular beds with lush planting, providing outdoor spaces with magnificent views across the city.  The project is certified LEED Platinum.
Jurors applauded the great handling of the approaches to the building with a lot of variation and sense of orchestration.  They noted the plant palette and materials selection as being highly complementary of the building architecture.