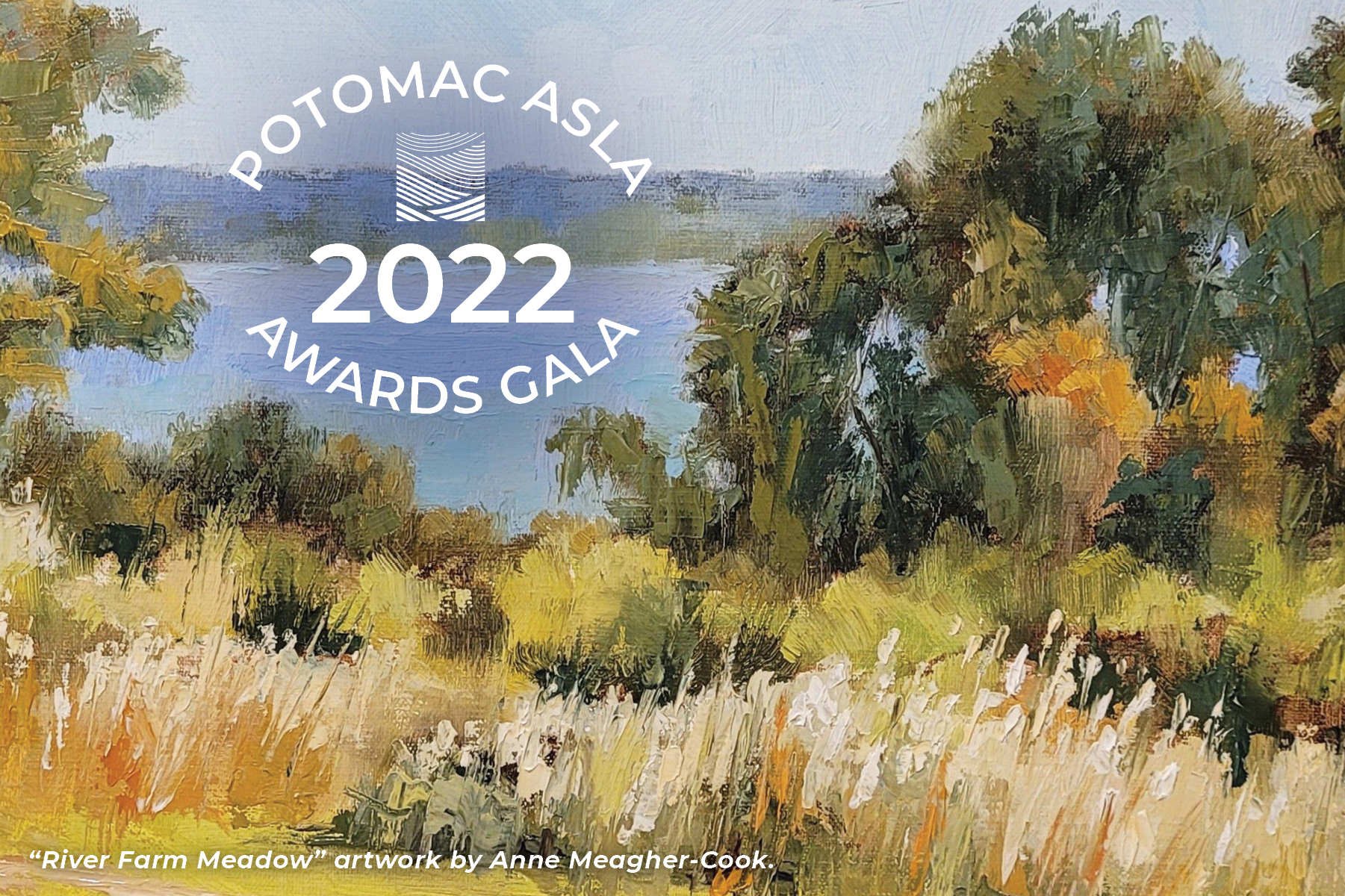 Thursday, May 19, 2022
5:00-9:00pm
River Farm
7931 E Boulevard Drive
Alexandria, DC  22308
Join us at our Annual Awards Gala on May 19 as we celebrate professional awards and gather outside at River Farm in Alexandria.  There will be plenty of time to network and opportunities to learn from colleagues.  All in a special setting with delicious food & drink.  Your ticket includes a reception with passed hors d'oeuvres, 3-course dinner, and beer & wine.
This year the winners will be announced in advance – but not their winning category.  Register now so you'll be in the audience as the winners are announced.
In addition to presenting awards for this year's winning projects, we will also recognize the lifetime achievement of Douglas Hays, FASLA.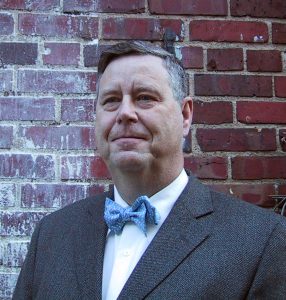 Doug's nearly 50 years of professional experience encompasses the widest range of landscape architectural project types, scales, and complexities, including park planning and design, institutional and governmental design, commercial and residential planning, streetscape, urban design, and garden and estate projects. In each of these, he blends established principles and the latest technologies to drive creative solutions. He was the first graduate of Virginia Tech's Bachelor of Landscape Architecture program in 1974 and took part in a study abroad program at the University of Salzburg in 1972.  Currently, Doug serves as mentor to up-and-coming staff at Michael Vergason Landscape Architects, Ltd. (MVLA). Doug has been the Project Manager for several of MVLA's most successful projects, such as the Normandy American Cemetery Visitor Center at Omaha Beach in Colleville-sur-Mer, France; the American Veterans Disabled for Life Memorial in Washington, DC; and Sundance Square Plaza in Fort Worth, Texas.  For more information on Doug Hays, click here: DH FASLA Historical Bio 2022.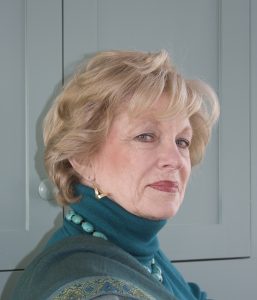 Our keynote speaker will be Olmsted Landscape Historian, Arleyn A. Levee, Hon. ASLA.  Arleyn A. Levee, Hon. ASLA is a landscape designer, historian and preservation consultant, specializing in the work of the Olmsted firm. She will speak on "Widening the Lens: The Olmsted Firm's Horticulturalists."  Arleyn received degrees from Wellesley College, Harvard University and the Radcliffe Seminars Program in Landscape Design. After a 20-year practice in residential design, she now concentrates on research, writing and lecturing about Olmsted firm projects, working with firms and municipalities to assess designed historic landscapes and guide their appropriate rehabilitation.  Ms. Levee has lectured across the country on aspects of landscape history, research, preservation and advocacy.  She served as a consultant in the development of the Olmsted Research Guide Online [ORGO, a joint project of the F.L. Olmsted National Historic Site (FLONHS) and the National Association for Olmsted Parks (NAOP) and for the NAOP's subsequent data base OlmstedOnline.  You can read her full bio here: AAL Bio -2022- Potomac ASLA.
Special thanks to our Gala Sponsors: Country Casual Teak, Landscape Forms, Vectorworks, Vestre, and Victor Stanley, Inc.
Click here for tickets and more details.  Register by the April 14 early-bird deadline to save the most money.  Registrations must be received by May 15; there is a $100 surcharge charged by the caterer for reservations received between May 12-15.  No on-site registrations are possible.
We look forward to celebrating the profession of landscape architecture with you in person on May 19!
---
Click here for information on last year's award-winning projects.
---
Scenes from our 2019 Award Gala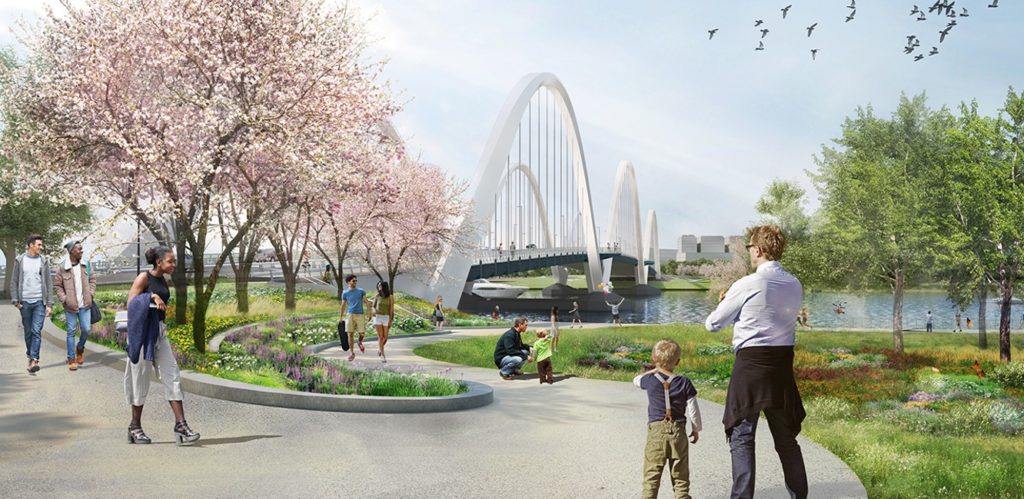 The top professional award in 2019 – the President's Award – was presented to AECOM for their Frederick Douglass Memorial Bridge project, in the Analysis, Planning, and Urban Design Category.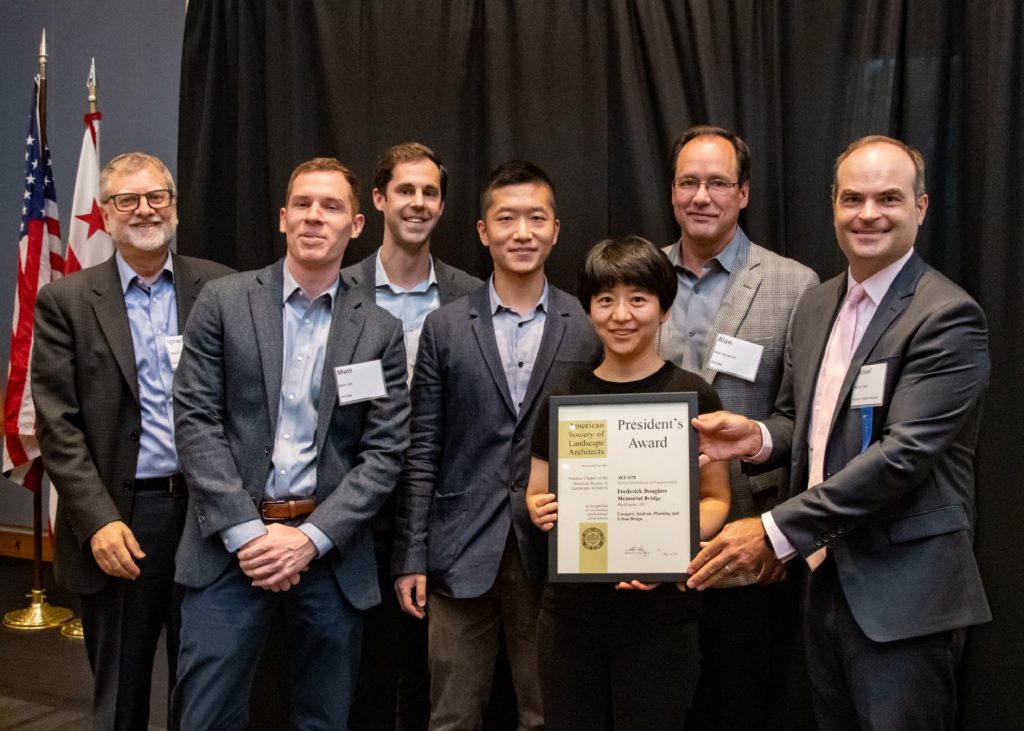 Members of the AECOM team are pictured here, accepting the award from 2019 Potomac Chapter President Mike Casey, ASLA (far right).