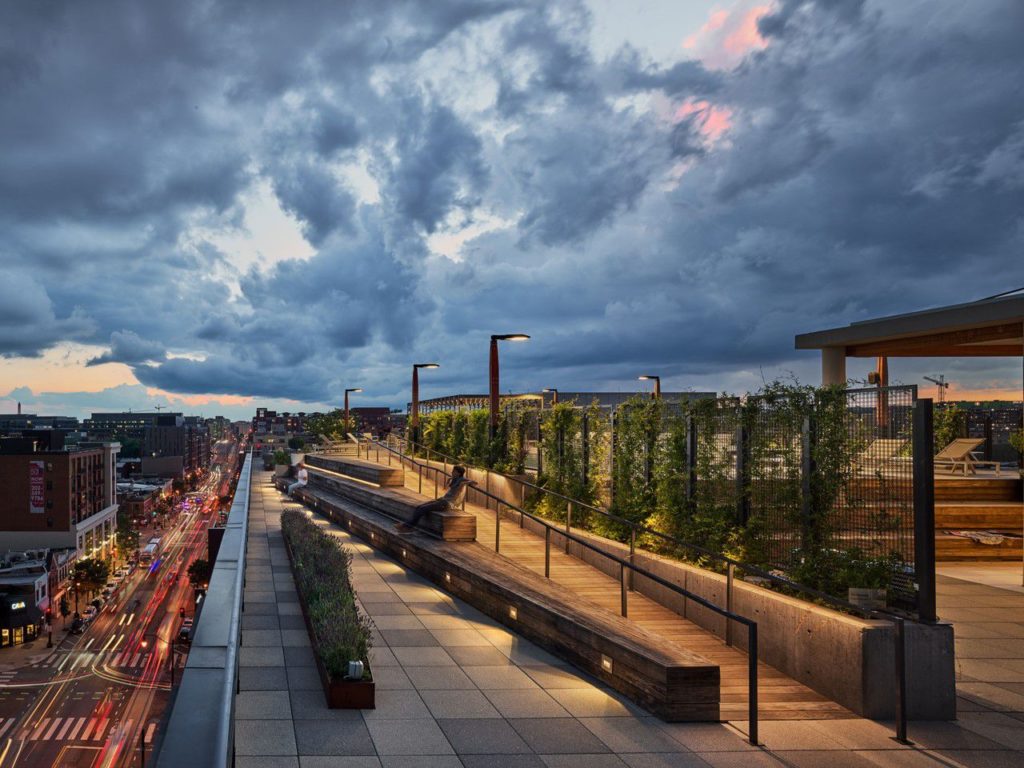 One Honor Award in the Design – Built category was presented to Landscape Architecture Bureau for the Apollo Terraces.
The Apollo is a new 8-story apartment and retail building that includes a total of seven outdoor terraces and several streetscapes. The landscape architect provided a full range of services for these spaces.
Located in Washington DC's H Street corridor, the project takes an innovative stance toward the interrelationship of public and private spaces. The main lobby houses a coffee shop and bar that welcomes public activity into the building. The landscape approach complements this idea with an outdoor dining and entry court at street level that further encourages the mixing of public and private space.
Outdoor terraces provide an array of spatial conditions, programmatic opportunities, and sensory experiences to residents and users. On-site treatment of stormwater is addressed by large areas of extensive rooftop planting and intensive planting throughout the courtyards. Sustainably sourced materials and hardy native plants are utilized throughout the terrace spaces.
The jury comments that "The layout and designs are refreshingly simple and clean, even with extensive programming."