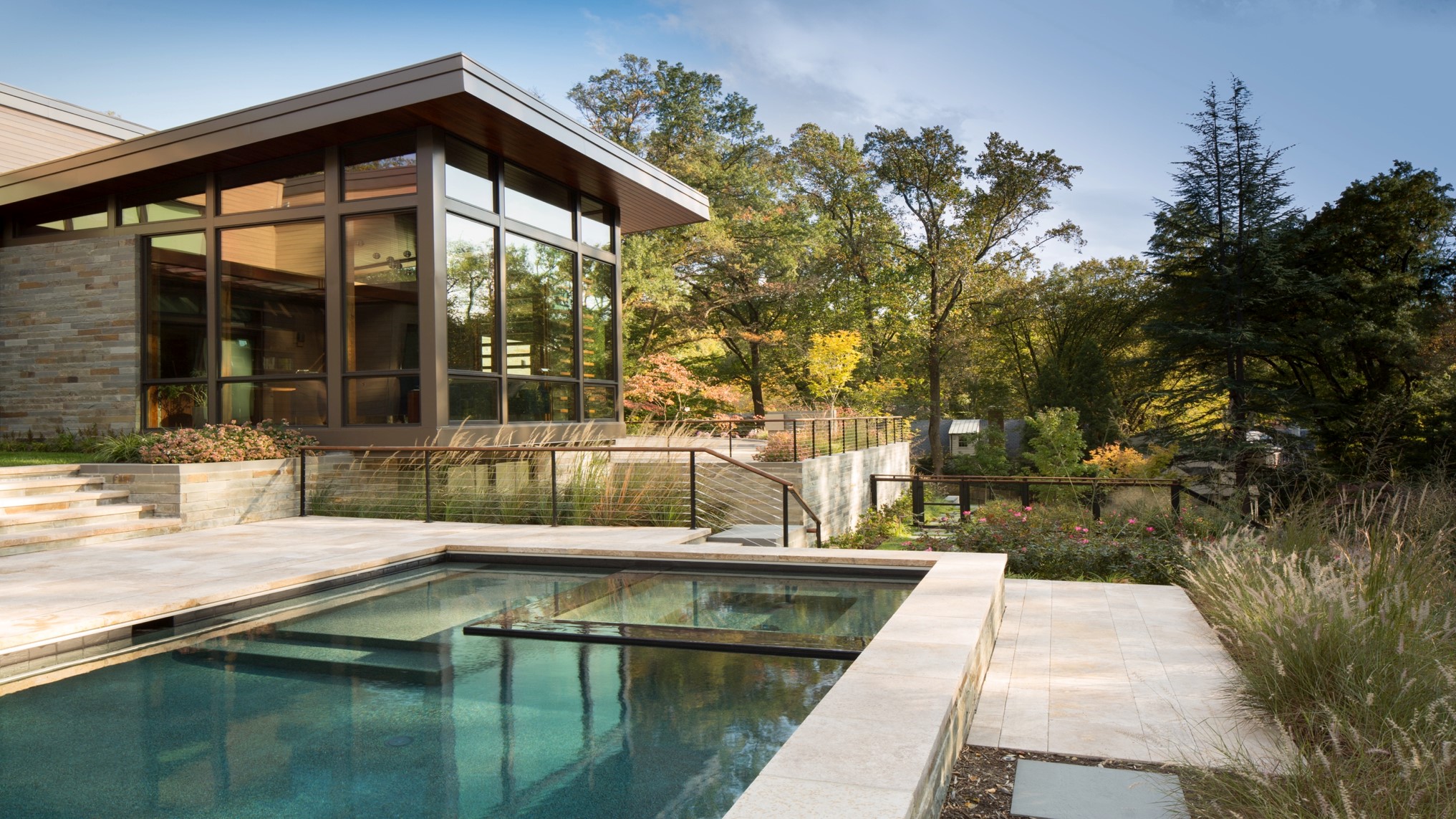 Congratulations to Campion Hruby Landscape Architects on their Merit Award for Residential Design for Battery Kemble Overlook in Washington, DC.
The overgrown lot overlooking Battery Kemble Park was home to a crumbling 1970s contemporary house. Our clients sought to construct a modern house and landscape that would embrace the view of the wooded park below and provide privacy from the houses above.
The program includes a forecourt for vehicles, a swimming pool, a sequence of terraces, and an outdoor living area that includes a grill and a fire pit. An existing switchback driveway was utilized to bring vehicles up to the forecourt. Pedestrians are delivered to the forecourt by a stone staircase that traverses the slope, ascending 25 feet from the road below.
The pool was positioned to overlook the park, while yielding a private destination slightly detached from the house. A masonry wall at the north end of the pool provides screening from the neighbors, hides pool equipment, and serves as a backdrop for an intimate sitting area with a fire pit.
Lawn terraces with perennial borders connect the lower west facing basement exit to the pool garden. The complex sequence of spaces required a series of retaining walls that were made seamless with the architecture. Naturalistic plantings connect the gardens to the distant landscape.