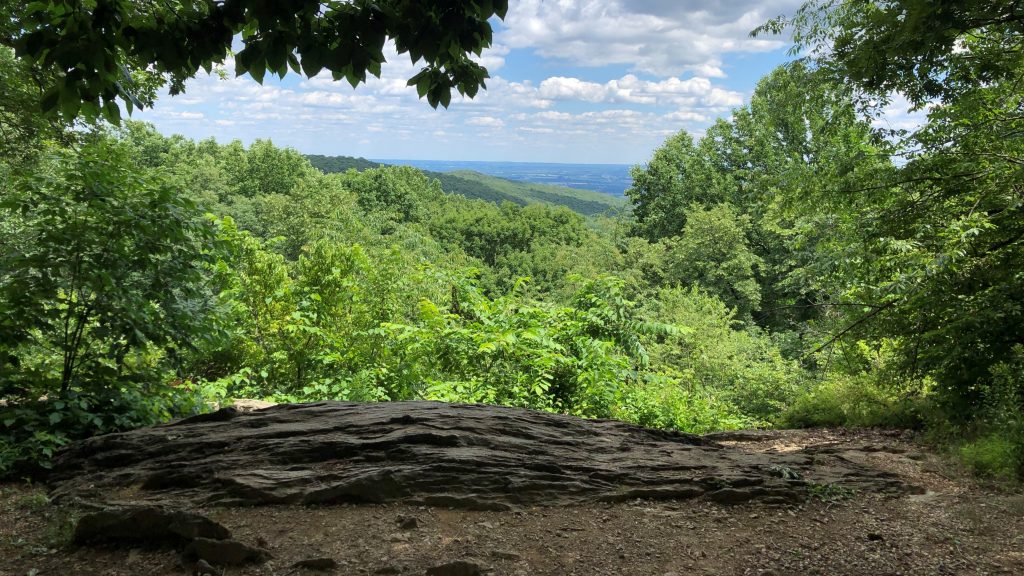 Congratulations to AECOM on their Honor Award in the Analysis, Planning, and Urban Design Category for the Catoctin Mountain Park Comprehensive Trail System Plan.
Developed in the 30s by the WPA, today the nearly 6000-acre forested park includes remnants of early settlements and scenic overlooks, as well as the Camp David presidential retreat.
The Plan adds new sustainable trails, realigns eroding trails, and introduces universally accessible pathways to knit together the entire park and better connect visitors with natural features and historic resources.
Led by landscape architects, the team identified and mapped trail routes across narrow ridgetops, stream valleys, and ravines.
Sensitive resources, including archeological sites, rare plant locations, and slopes greater than 50 percent were identified by GIS. New and relocated trail routes were "ground-truthed" to confirm their feasibility, ensure avoidance of sensitive resources, and flag alignments for implementation.