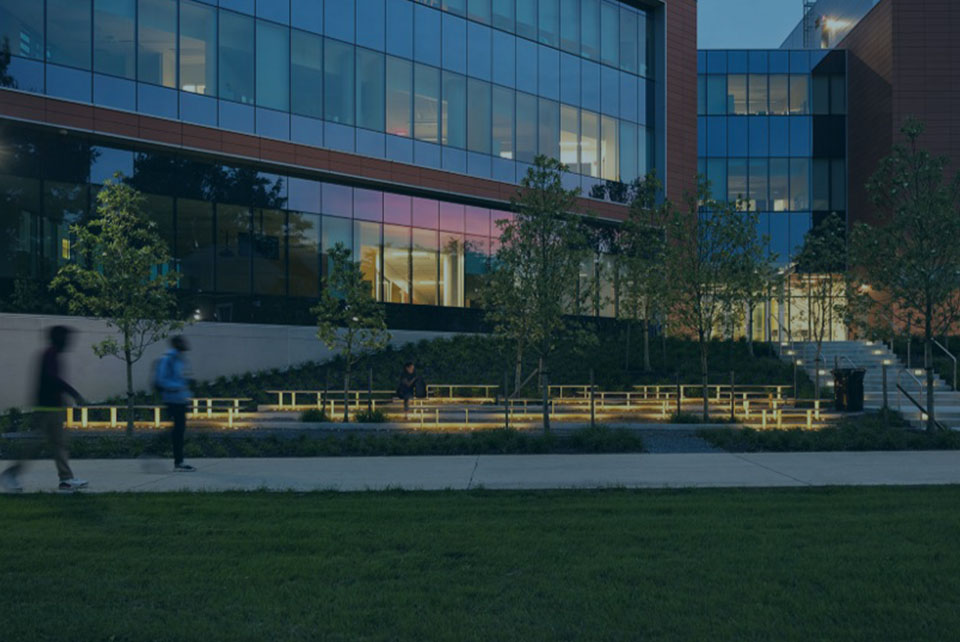 Congratulations to Perkins + Will for an Honor Award in the Design – built category for the Center for Natural Sciences, Mathematics and Nursing.
Located in the center of Bowie State University's campus, the Center's landscape design is driven by both seamless integration with the building's architecture and by use of the Fibonacci sequence as a recurring motif. This mathematical sequence is found in various elements in nature, creating a tie between the site and the curriculum being taught within the building.
The core spaces of the landscape include a southern arrival terrace framing the building's architecture within stone and planting ripples emanating from this portion of the building; these ripples, in turn, frame stormwater bioretention basins. The northern terrace features a space that serves both as outdoor classroom and social gathering space with custom benches designed around the Fibonacci sequence.
These spaces are designed to encourage students to engage with the landscape, providing flexible seating opportunities and programmable open space while creating an attractive and ecologically-sensitive campus
The jury comments that "The landscape architects developed a creative concept and beautifully integrated that concept into all facets of the site."