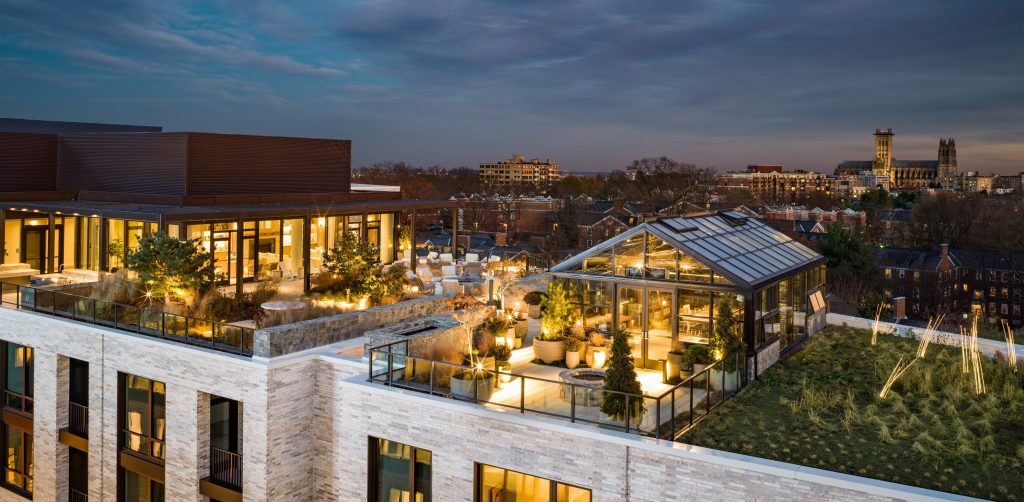 Congratulations to ParkerRodriguez on their Merit Award in the Design-Built Category for City Ridge in Washington, DC.

City Ridge is a new sustainable Urban Village on the site of the historic Fannie Mae headquarters in NW Washington.
The design creates a series of unique experiences located throughout the site that invite exploration by users and residents to various landscapes, from intimate outdoor living rooms, to open panoramic landscapes from this highpoint in the city.
Visual connections between roof gardens within the development as well as surrounding cultural landmarks and parkland were carefully considered and coordinated by entire design team.
Integration of all the landscape layers into the complex site occurs at grade and on multiple levels of the seven new buildings. These highly functional landscapes include meadows, pollinator gardens, perennial green roofs, woodland gardens and rocky outcrops providing a setting for a diverse neighborhood of residential, retail, and office uses.