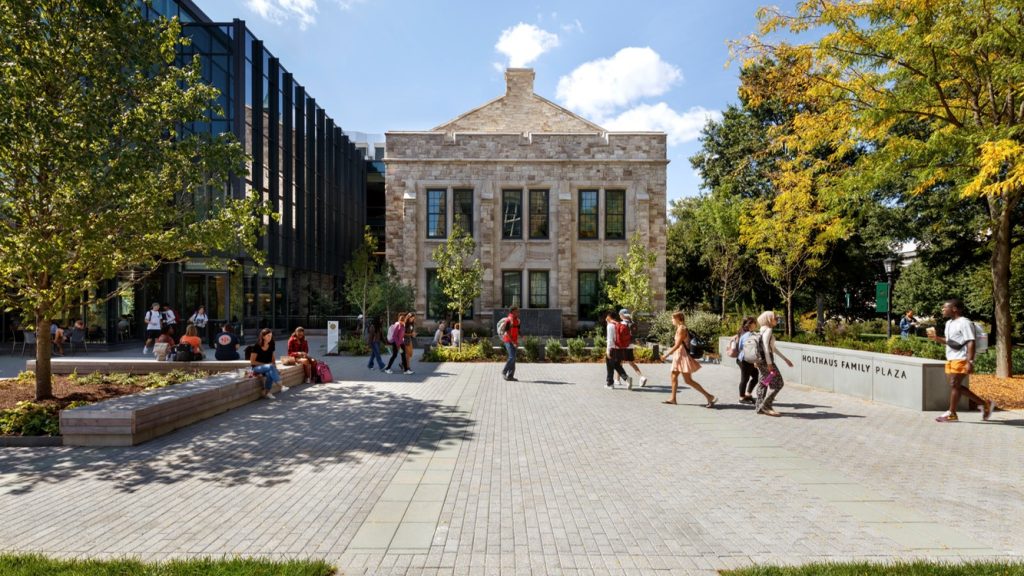 Congratulations to Hord Coplan Macht on their Merit Award in the Design-Built Category for the Fernandez Center at Loyola University in Baltimore.

The Fernandez Center serves as a prominent, lively place for the Loyola student body and faculty. The landscape architects were actively involved from the inception of the project and led the planning and site design.
The design program includes a flexible plaza, outdoor classroom, expanded streetscape, outdoor gathering spaces, and pedestrian connections between the academic quad, existing campus walkways, and the surrounding community.
The main plaza connects to the quad and is a space for social events. A specimen red maple punctuates the plaza and serves as a focal point.
The project utilizes environmental site design strategies, most notably rainwater treatment and harvesting. A palette of native plants adapted to the regional climate attracts native bird and insect species.