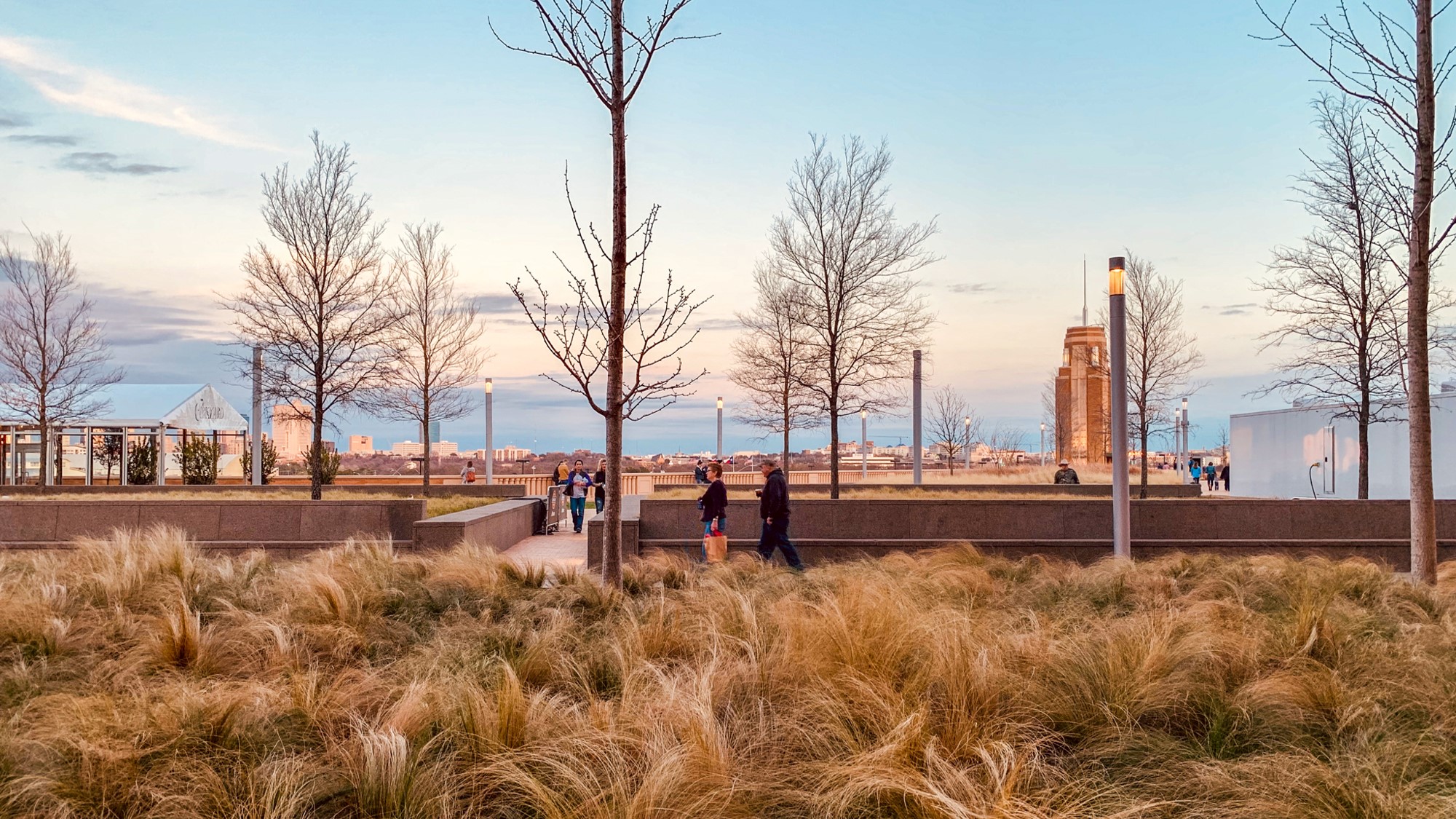 Congratulations to Michael Vergason Landscape Architects, Ltd. on their Merit Award in the Design – Built category for Fort Worth Arena in Fort Worth, Texas.
The new Fort Worth Arena makes an important contribution to the rich diversity of the Cultural District of the city. Home to Fort Worth's famed Stock Show and Rodeo, the Arena anchors the southern end of the District and enjoys dramatic views of the Main Street skyline. A close collaborative effort with the architect successfully manages high volumes of people and animals moving through the site, without overwhelming the facilities and visitors. The landscape architect's design strategically weaves robust flexibility into a layout that emphasizes green spaces, circulation routes, and arrival and entries.
The result is a parklike landscape built over the Arena's technical and animal support facility, which effectively functions as a 5-acre green roof. In order to screen visitors from Fort Worth's intense climate, lush plantings had to be mature enough to make an impact from day one. The landscape architect worked with a nursery to select specimens two years prior to installation. With easily maintained, human-scale details and textural vegetation reminiscent of the region's Cross Timbers ecotone, the Arena's landscape provides a casually elegant place to relax and visit before taking in a rodeo or star-studded concert.