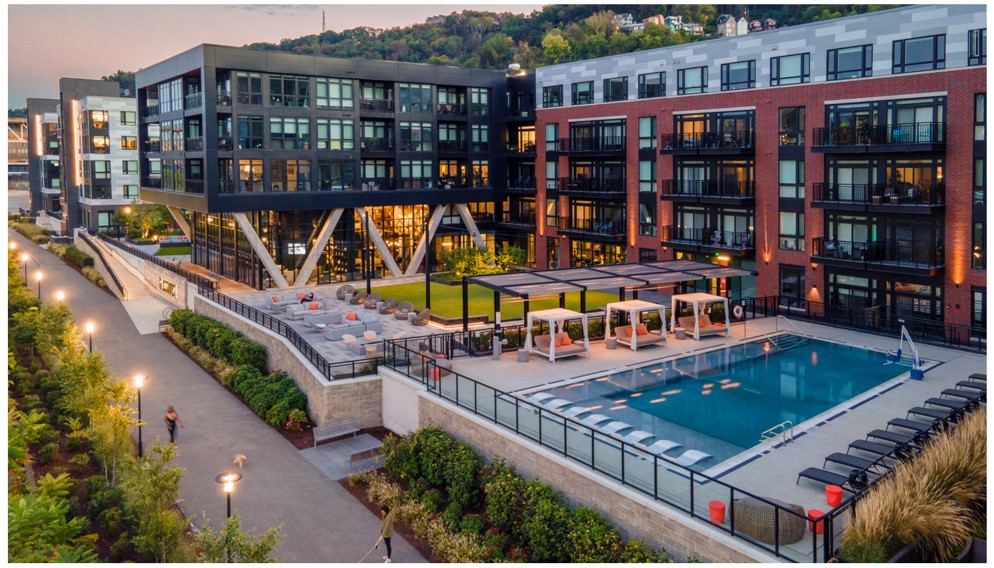 Congratulations to Hord Coplan Macht on their Merit award in the Design-Built category for Glasshouse in Pittsburgh, Pennsylvania.
Glasshouse is a multi-family residential project with a focus on wellness and public access, transforming a former brownfield into a walkable community with pedestrian connections to the neighboring Heritage Trail.
Two multifamily buildings, retail shops and underground parking provide connections to the Great Allegheny Passage, a trail system linking Pittsburgh and Washington, DC.
Local residents can sit on seat blocks made of local sandstone, or get up and take light rail or buses to reach downtown Pittsburgh.
Public Space surrounding the buildings includes a Park, Sculpture, and the Heritage Trail.
This project shows how a living environment can be designed with detail that respects the site's history and connects to the surrounding natural world. One juror praised the project in the highest possible terms: "Looks like a fun space I would want to live in!"