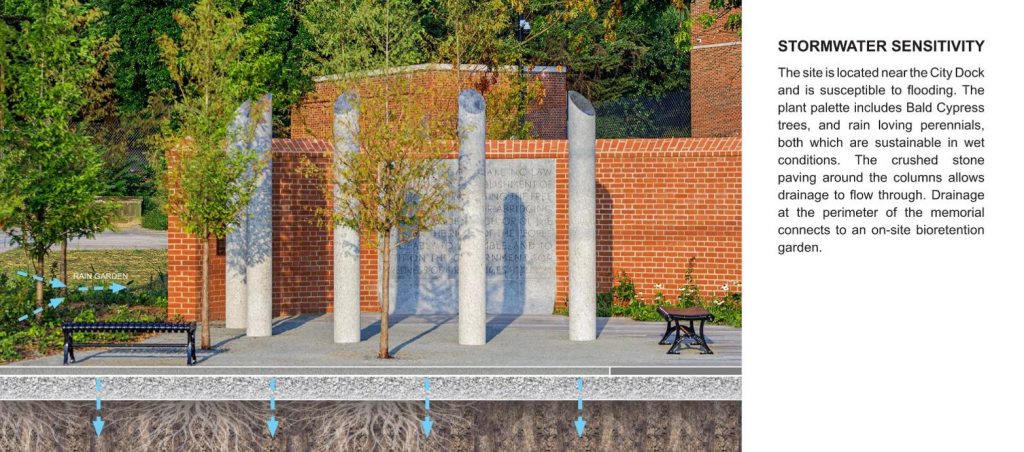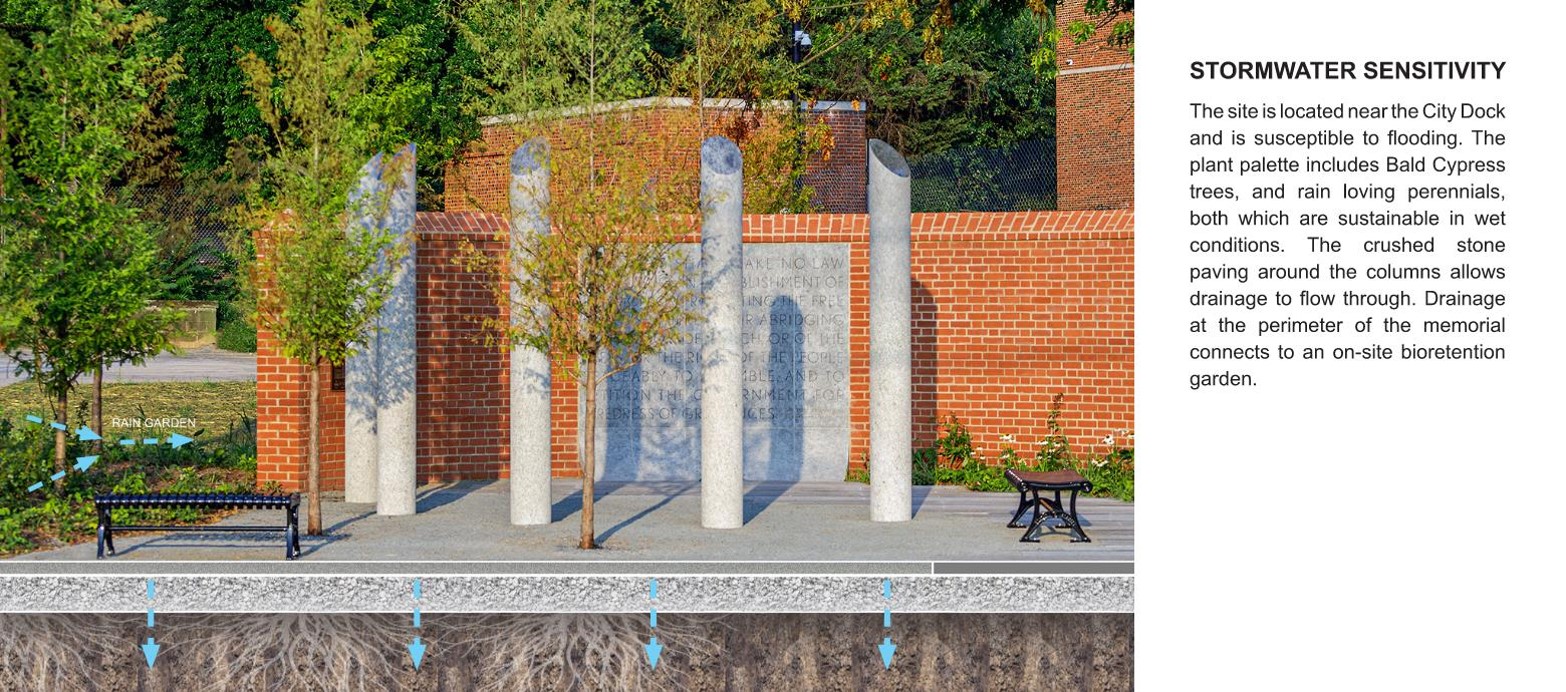 Congratulations to Moody Graham on their Merit award in the Design-Built category for Guardians of the First Amendment Memorial in Annapolis, MD.
The Guardians of the First Amendment Memorial was conceived as a response to the shooting on June 28, 2018 that took the lives of five journalists of the Capital Gazette newspaper.
The landscape architects were asked by the Dr. Martin Luther King, Jr. Committee to design a memorial to commemorate the lives of Gerald Fischman, Rob Hiaasen, John McNamara, Rebecca Smith, and Wendi Winters who were murdered in their office. A site in the center of Annapolis, Maryland, near the Market House and City Dock was suggested. The design narrative came into focus after a meeting with the Baltimore Media Group, the owners of the Capital Gazette: Journalists represent the community and work as guardians of the First Amendment, including freedom of the press.
A grove of trees (the community) is embraced by a curving wall that includes an eight foot high by eight foot wide granite panel inscribed with the First Amendment. In front of the wall are five granite pillars. The pillars are an extension of the grove of treesand represent the members of the community who are guardians of the First Amendment. The backdrop is a brick wall, a familiar landscape within the historic 17th century city.
The project was funded by the City of Annapolis, Anne Arundel County, the State of Maryland, and private donations. The landscape architects collaborated with the Annapolis Department of Public Works, the Annapolis Historic Preservation Commission, the Annapolis Art in Public Places Commission, and the Maryland Historic Trust to create a safe and sacred space within the historic fabric of Annapolis, Maryland.
On the third anniversary of the event the memorial was dedicated to the city. The ceremony was attended by government members, families of the deceased, journalists from the Capital Gazette, first responders, the Dr. Martin Luther King, Jr. Committee, and members of the public. From the dedication forward, the space has been a place for healing and remembrance for the Annapolis community.
The memorial uses natural materials and motifs to present compelling imagery and a design tied closely to the surrounding history and environment. The judges applauded the project's use of symbolism in subtle and profound ways to tell the community's heartbreaking but ultimately inspiring story.