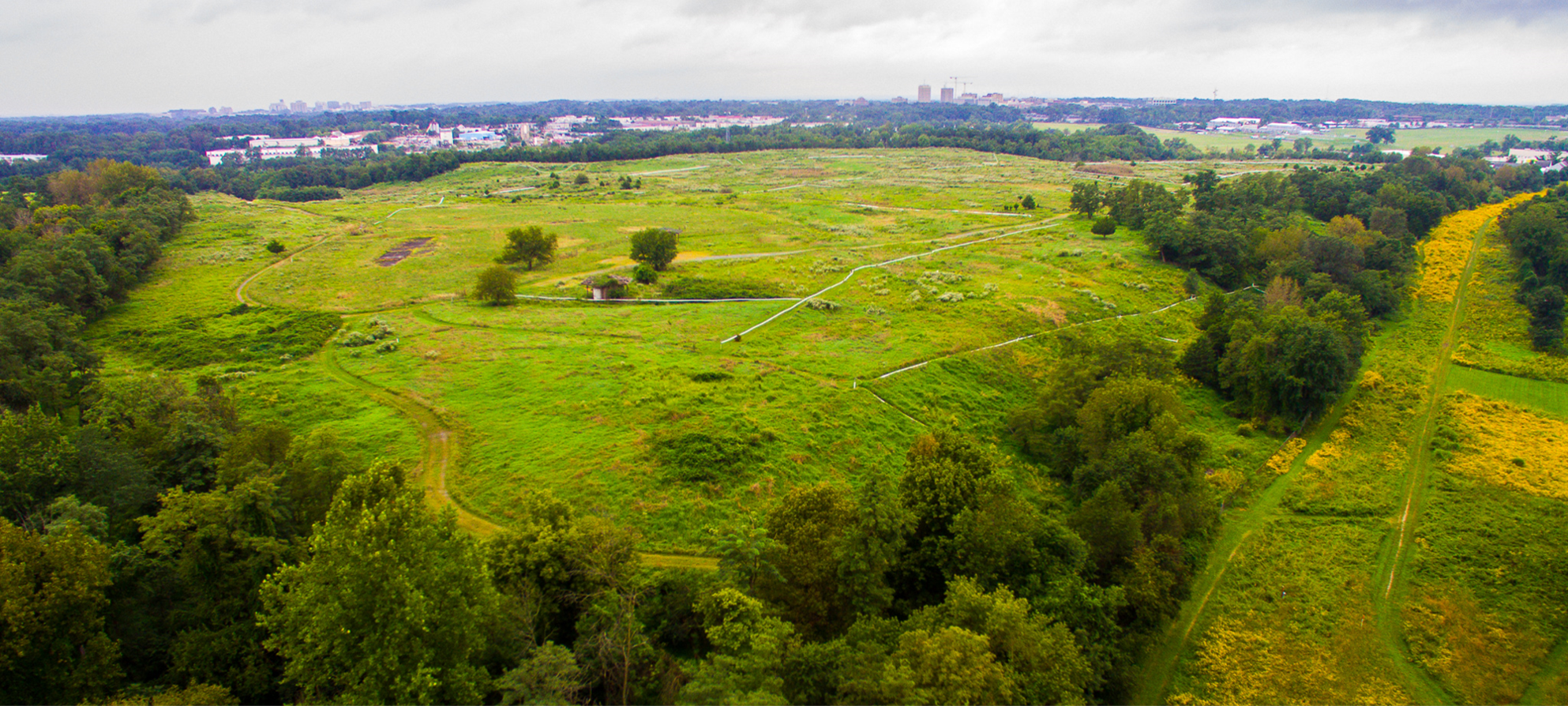 Congratulations to Floura Teeter Landscape Architects on their Honor Award in the Design-Unbuilt category for their Gude Landfill Passive Land Use Master Plan in Rockville, Maryland.
The Landscape Architects led this master planning effort in collaboration with engineers, the owner, and stakeholder groups. The project seeks to integrate construction of a permanent landfill capping with passive recreation land uses.
The Preferred Concept Plan includes low impact recreation uses along a 5-mile trail network. Defined recreation destinations are sized and located on the Landfill in conformance with suitability and stakeholder preferences.
The Plan provides a variety of destinations based upon topography, available soil depth, and user preferences, such as meadow lookouts, natural playgrounds, trail network, and environmental art installations.
The success of the project represents:
the dogged determination of a community.
a synergy between passive recreation use and ecological enhancement.
the ability of the landscape architects to integrate the stakeholders' vision into a functional master plan that celebrates both the complex history and the promising future of the site.
 Jurors said they were struck by the visual impact of this reclamation park.  They noted the sense of scale, with expansive vistas and wonderful amenities, and appreciated the team showing their design process.