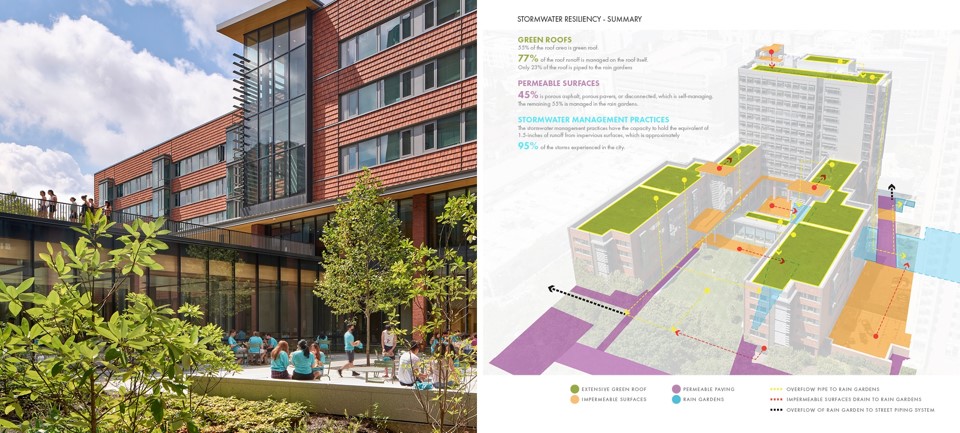 Congratulations to Michael Vergason Landscape Architects on their Merit Award in the Design-Built Category for the University of Pennsylvania Gutmann College House in Philadelphia.

College House is the University's newest residential college. The 3-acre site's U-shaped composition frames a central courtyard and embraces a public lawn forecourt that meets the primary pedestrian path across the campus.
Through the landscape architect's efforts, the mature London Plane trees lining the adjacent path were preserved, providing shade and ecological benefits. The team studied the architectural massing of the new 450-bed residence hall to best integrate it into the campus context.
Details and materials interpret the clean-lined campus language of redbrick and granite, delineating places of gathering, activity, and respite. Intertwined within the design is a multi-tiered stormwater approach, with nearly all rainfall passing through a series of green roofs, permeable paving, and raingardens.
Layered plantings weave through the site, from streetscape to forecourt, framing and revealing views. Preservation of the central lawn offers gathering space for both students and the community.