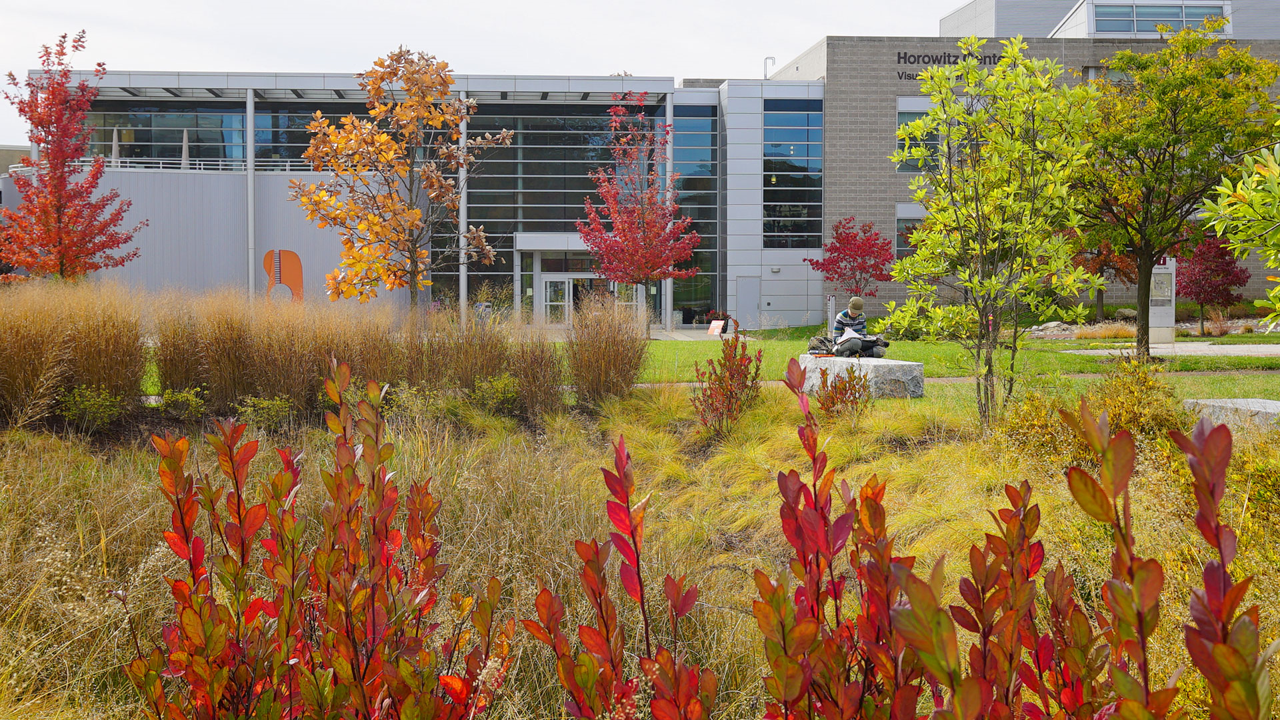 Ayers Saint Gross earned a Merit Award in the Design – Built category for the North Campus Expansion of Howard Community College in Columbia, MD.
The College has experienced significant growth since its founding, increasing from an enrollment of 600 students in 1970 to more than 30,000 students today. In response to this extensive growth, the College has continued to expand its educational offerings, campus facilities and landscapes to elevate the student experience and campus identity.
The 119-acre campus is comprised of a diverse range of landscape types, from traditional academic quadrangles to woodlands and meadows. This landscape diversity adds a richness to the campus character and presents a wealth of opportunities for collegiate activities, both recreational and academic.
The North Campus Expansion provides students and staff with a diverse set of immersive outdoor spaces. A dramatic quad expansion, informal seating, and multiple terraces create vibrant spaces for outdoor teaching and collaboration. The site's stormwater management became integral to the design approach as Maryland's newly adopted regulations required deliberate integration into this new campus environment. Micro-bioretention gardens became transformational features, redefining the College's planting palette with soft masses of native ornamental grasses.
Recognizing the importance of landscape in creating a strong campus identity, the design balances circulation and vehicular demands while creating a campus environment for students to be inspired and succeed.