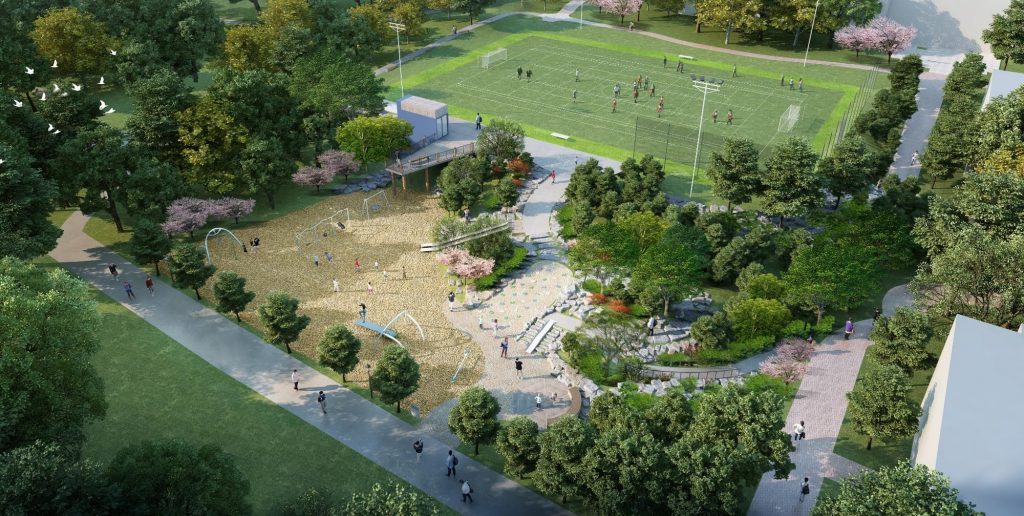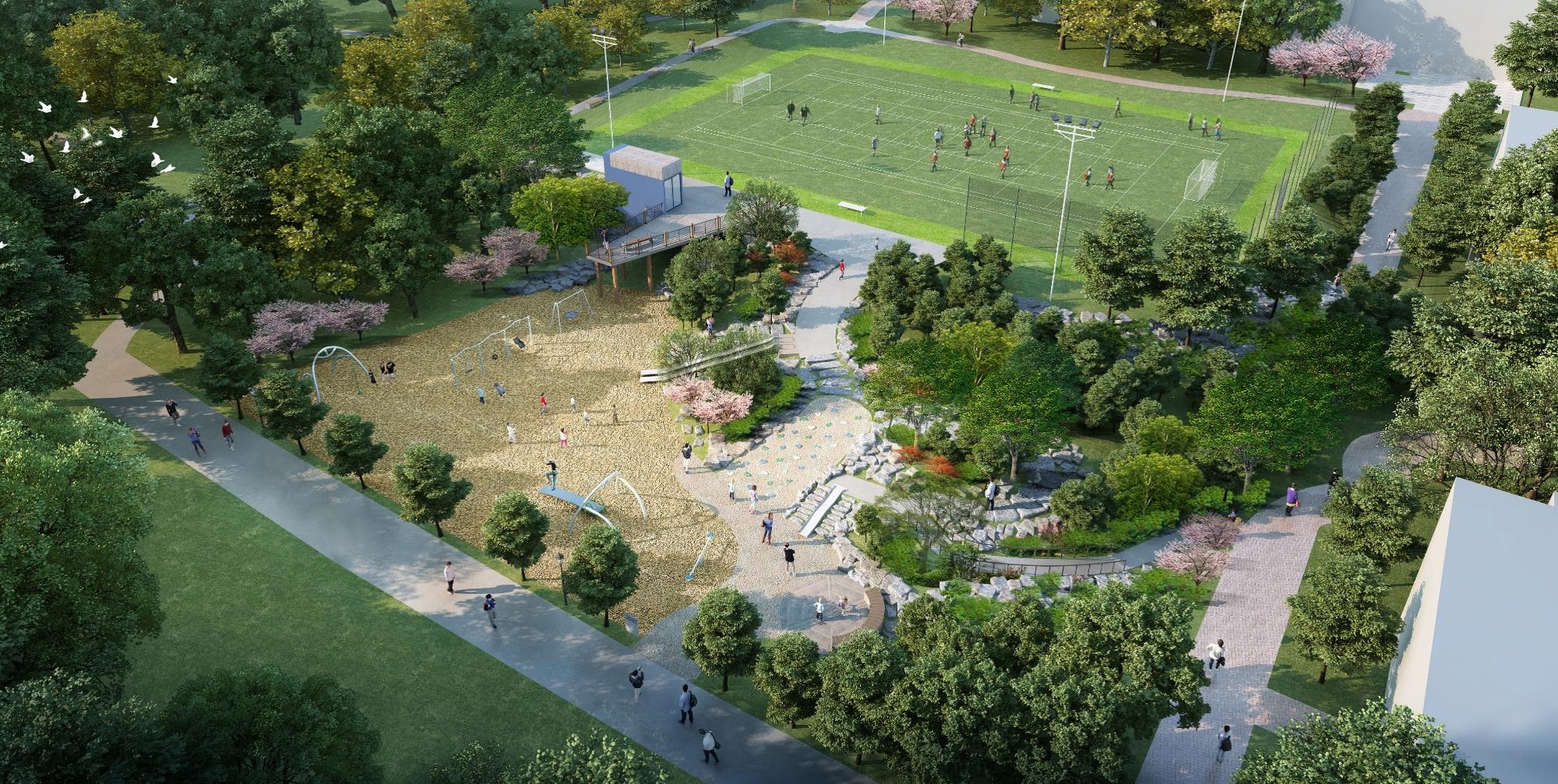 Congratulations to LSG Landscape Architecture on their Merit award in the Design-Built category for Janelia Recreation Area in Ashburn, Virginia.

The Janelia Research Campus of the Howard Hughes Medical Institute is a Live-Work environment for 500 of the world's most talented scientists. As part of Janelia's campus expansion plan, an underutilized office building was torn down to make way for a fully programmed outdoor recreation space. A multi-purpose field, gym and outdoor play space for children were added to promote the well-being of research staff and their families in residence. The project highlights the landscape architects' ability to design with sensitivity to a site's unique qualities, serve the needs of a full community, promote resiliency, and pioneer the adaptive re-use of materials.
The new recreation area, surrounded by carefully preserved woods, enhances the outdoor experience and fosters a deep relationship with nature. It includes a playground with a climbing hill, two long embankment slides, a winding stairway constructed of reclaimed boulders, and plenty of room to run around. A 14-foot-high cantilevered overlook fl oats over the site, with spectacular views towards the Sugarloaf Mountain in Maryland. An indoor gym and a multi-purpose outdoor field complete the space.
The tranquil and serene landscape preserves the iconic Virginia countryside, and above all complements the trailblazing research conducted by renowned researchers, scholars, and scientists.
The project's carefully preserved woods foster a deep relationship with nature. The judges commended the design as combining a multifaceted play site with an overlook that allows parental supervision while offering considerable scenic interest.