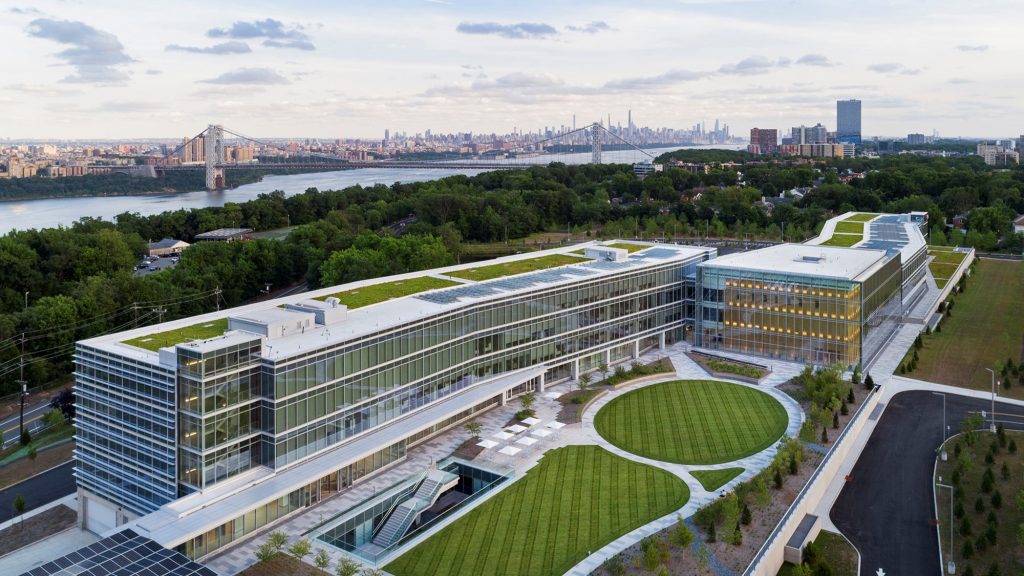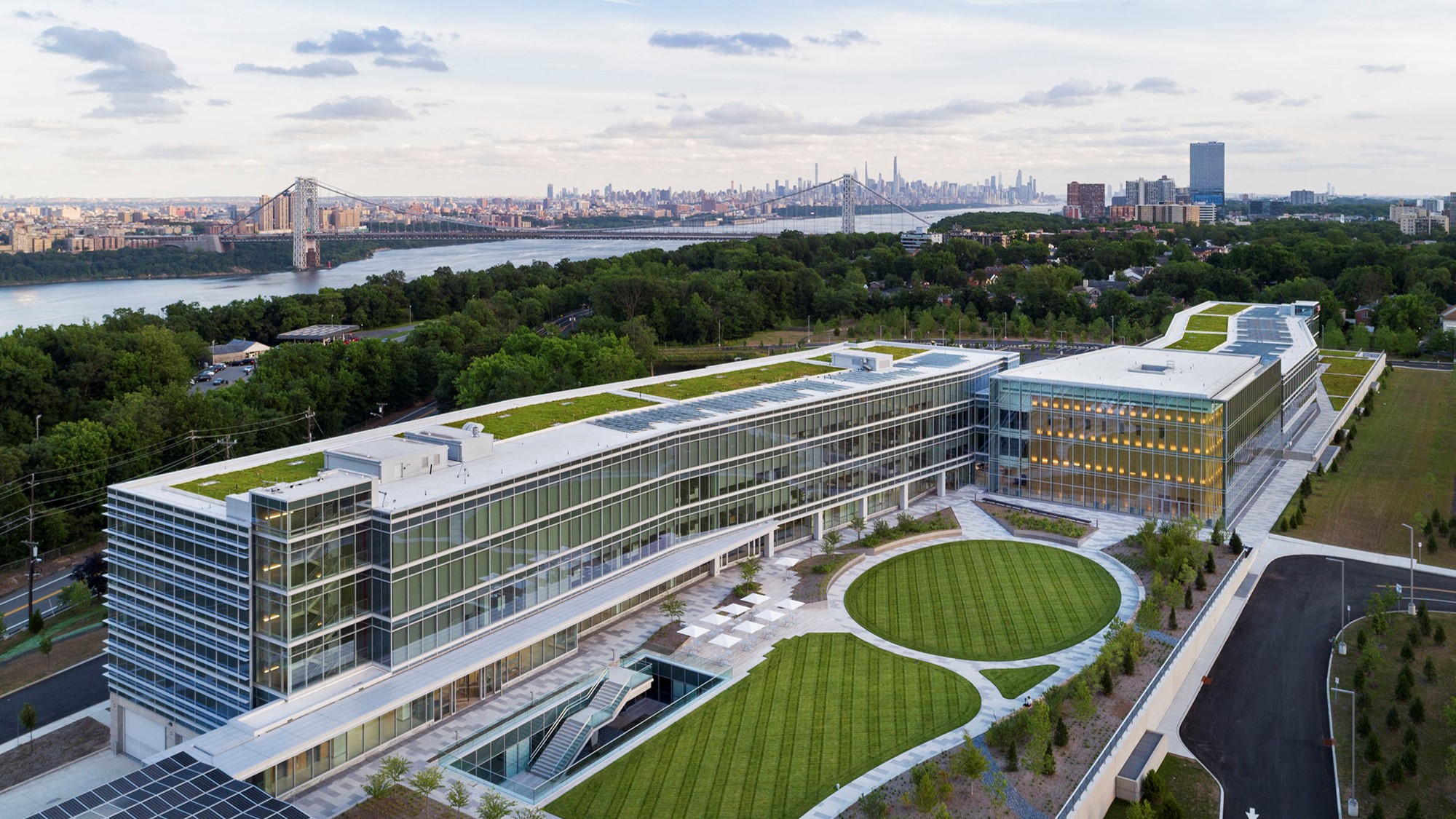 Congratulations to HOK on their Honor award in the Design-Built category for LG North American Headquarters, Englewood Cliffs, NJ.
LG's North American headquarters showcases a restorative design centered on environmental responsibility, employee wellbeing and preserving the iconic vistas of the adjacent Palisades Interstate Park. The 350,000-sq.-ft. building is nestled below the tree line and utilizes its landscaping to blend the corporate environment into nature.
The 27-acre site was previously covered by a sea of asphalt. While persevering existing green space, the design team also implemented significant reforestation to restore six wetlands and three native woodlands. A gentle buffer of evergreens was added between the building and the adjacent residential neighborhood to the southeast, and a large stormwater basin was constructed to capture runoff. Overall, green space on the site was increased by 50 percent.
The landscaping blends with the architecture to integrate the experience of nature into the workday. Green walls and desirable views of the colorful gardens bring the outdoors in, encouraging LG's people to venture out. The amenity-rich grounds include al fresco dining areas, tiered terraces, contemplative Korean gardens, a winding trail through restored woodlands, and a Great Lawn for recreation and socializing. Every available portion of the building and parking garage roofs is used for either solar panels or landscape to improve the site's climate resilience.
Jurors appreciated the excellent use of green roofs and courtyards to create views of nature from the headquarters' interior spaces. Noting the work's excellent reclamation of previous surfacing, the jurors rightly found this a "very beautiful project."