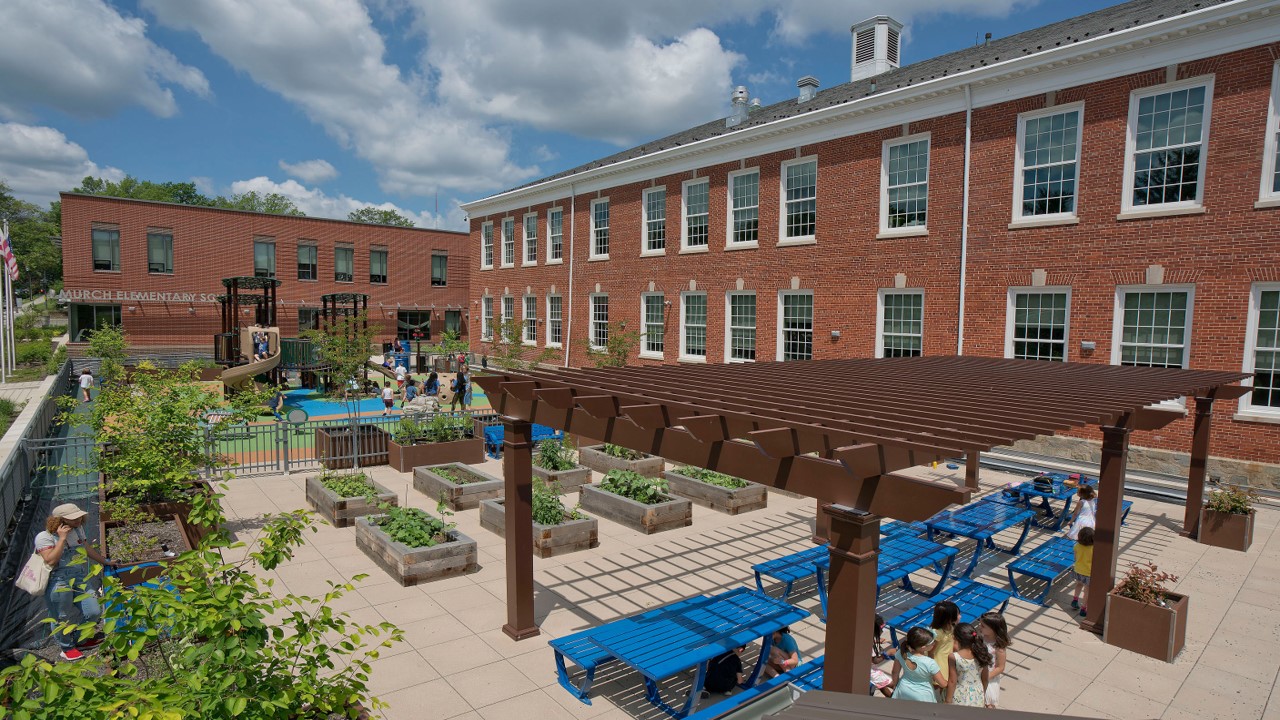 Congratulations to Jordan Honeyman Landscape Architects for their Design-Built Merit award for Murch Elementary School in Washington, DC.  
The design for renovation and expansion of Murch Elemenatary school was achieved with thinking both outside the box as well as the classroom.  It creates a sustainable and inclusive outdoor learning environment and amenity that compliments the existing 1930's historic building.
The green roof above the cafeteria collects roof runoff and water through permeable play surfacing, contributing to the projects' DC SWM retention requirements.  The roof is home to the kindergarten playground and school garden, where raised beds, compost bins and rain barrels support outdoor environmental learning.
To meet expectations for extensive community and school involvement, the landscape architects engaged stakeholders repeatedly to ensure the site design met their expectations for a sustainable campus with a lot of places for activity and learning.  The school community requested a playspace that would be exciting and challenging for students old and young.
Bioretention areas with native and adaptive plantings establish wildlife habitat and are highly visible from classroom spaces.  These ecological areas contribute to the green envelop that wraps the site.
The jury praised the design for its ambitious execution of a dense program in a compact space.  They said they wished they'd been able to attend a school like this when they were growing up.