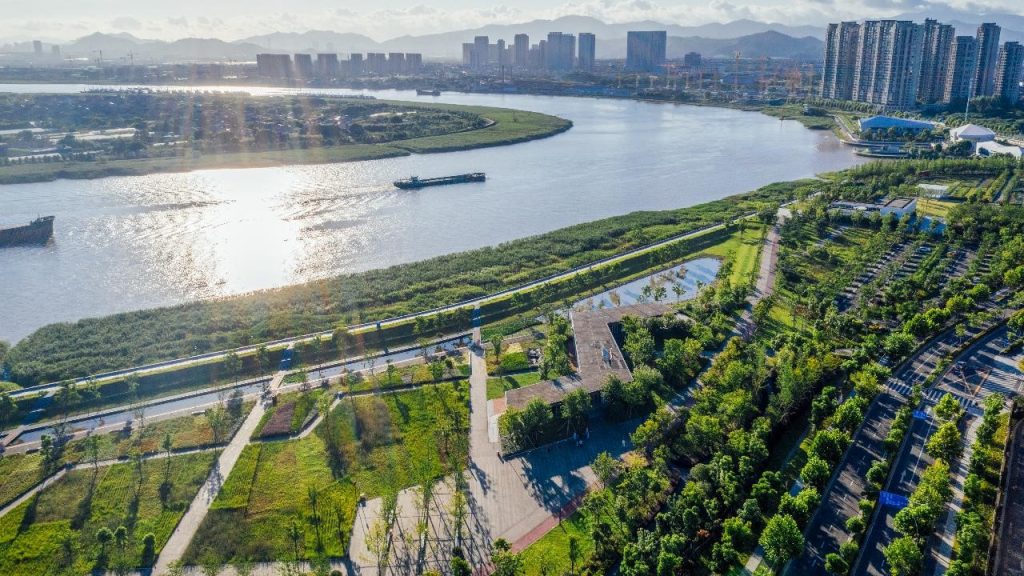 Congratulations to AECOM on their Honor Award in the Design-Built Category for Ningbo Hi-tech District Waterfront Park  in Zhejiang Province, China.

The 115-acre waterfront park is designed to serve and animate the largest redevelopment project in a city of 8 million people – providing recreation, respite, and a connection to nature.
The park also serves as critical flood mitigation infrastructure. In response to past developments that have degraded the river, this park embraces it as a focal point and provides improvements to water quality and the area's biodiversity.
Connecting residents and workers within the district to the park's natural systems that sustain the surrounding software, bio-tech, and electronics industries – brings awareness and an appreciation for these environmental resources.
The park also provides vital green space to support the physical and mental health of the community.