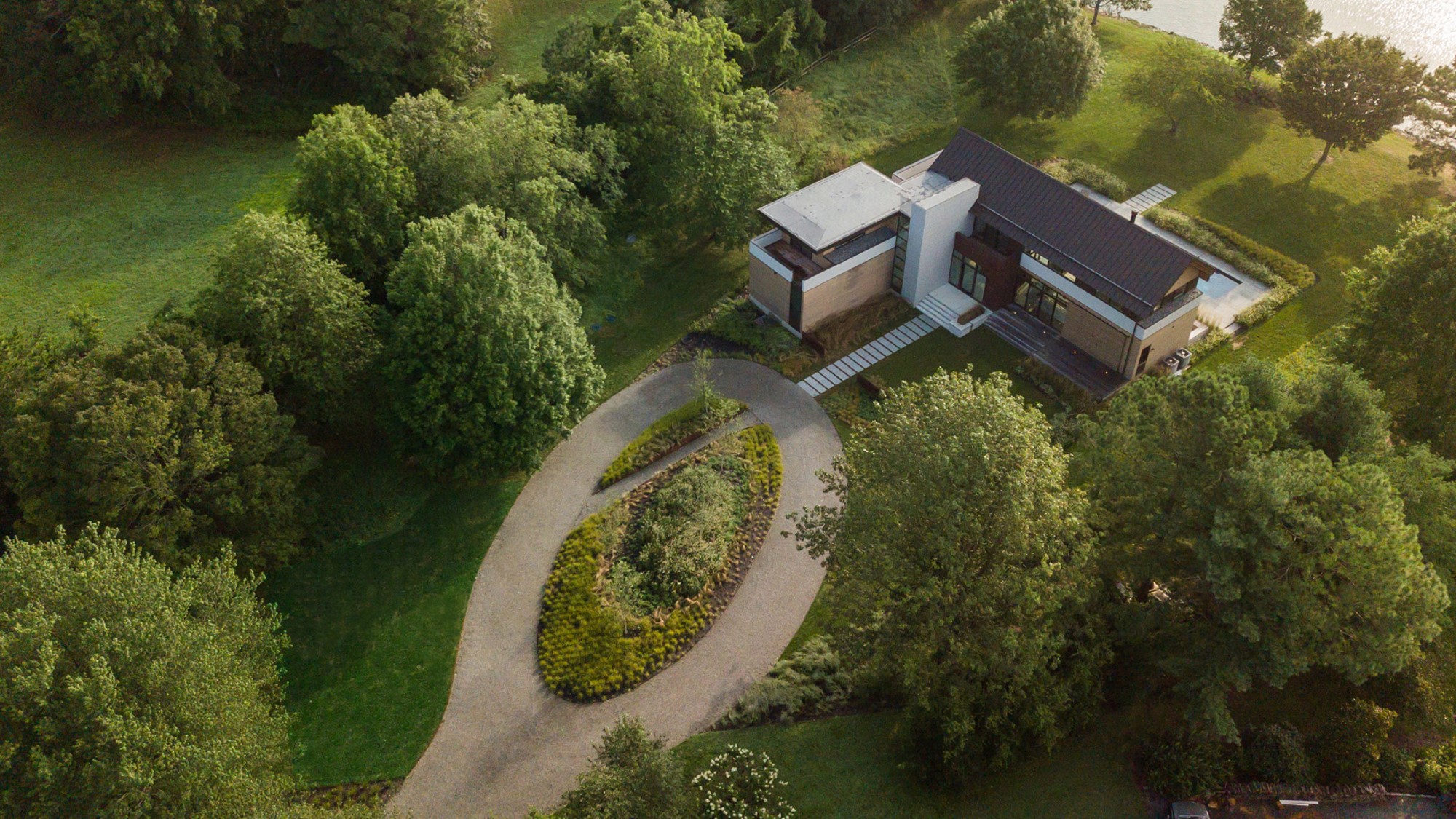 Congratulations to LOCH Collective on their Merit award in the Residential Design category for North Point River Garden in St. Michaels, Maryland. 
The clients' home was previously a farm cottage on two-acres near the Tred Avon River.  They envisioned a family gathering spot for children and grandchildren, who are all spread across the country. Their new modern home is set amidst a natural and sustainable landscape that provides plenty of opportunities and space to gather their family and friends.
The waterfront terrace provides a soaking pool, firepit, sauna, and dining room, all looking out across the River.
The drive terminates in an ellipse that was reformed from the previous traditional circular entry court.
Soil was mounded to a 5' height to obscure the view of the home courtyard upon arrival.  A path through the ellipse was cut out with a corten steel retaining wall.  And a gapped corten wall encloses a lawn courtyard, one of many successful spaces that connect the home with the land.
The awards jury enjoyed the formal aspects and irregular balance of the garden, which blends geometric simplicity with a naturalized expression.