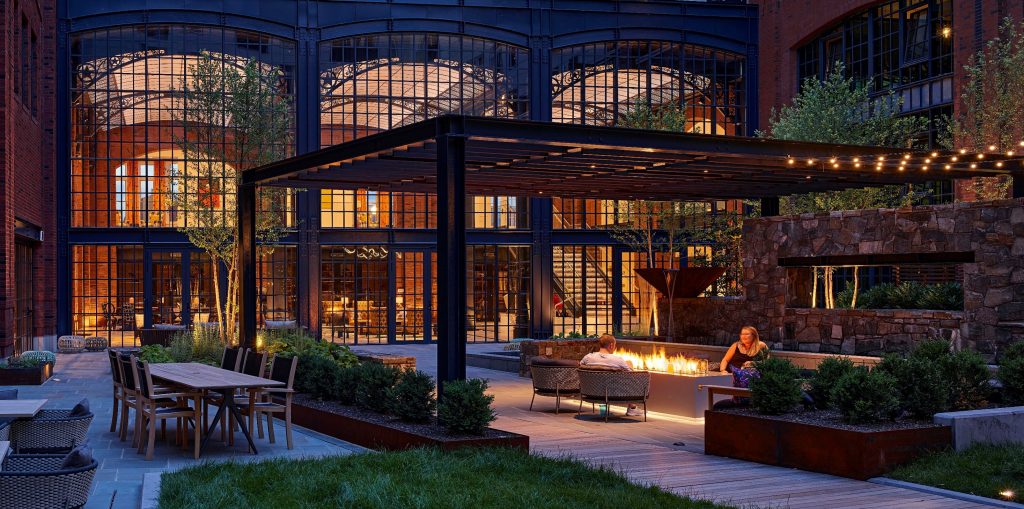 Congratulations to Parker Rodriguez on their Merit award in the Design-Built category for Park Kennedy in Washington, DC.

Located within steps of the Stadium-Armory Metro, Park Kennedy serves as the gateway to the upcoming 68-acre Hill East district waterfront neighborhood. This newly constructed building, completed in 2021, is the first step toward creating a new, vital neighborhood center around the Metro station at C and 19th Streets.
The project includes the design and construction of an interior courtyard and rooftop amenity space. The interior courtyard takes its aesthetic from the surrounding building architecture which includes a heavy emphasis on the site's industrial history. Materials were thoughtfully considered to marry the architecture with the landscape and creates a seamless transition from interior to exterior space. This became especially significant as the building includes a large 2-story atrium space which overlooks the courtyard. Fantastic views from this space pull people outdoors and invite them to enjoy the programmed amenities. A cascading water feature, bocce court, fitness lawn, firepit and lounge spaces are created by a series of steel beams and structures, stone walls and plant beds that create a variety of space. The rooftop deck offers views to both the Anacostia and the Capital dome.
The jurors commended the well-developed materials palette, which borrows from the building's brick façade. Carefully placed structures around the landscape frame smaller spaces in what the jurors described as a very warm and inviting space.