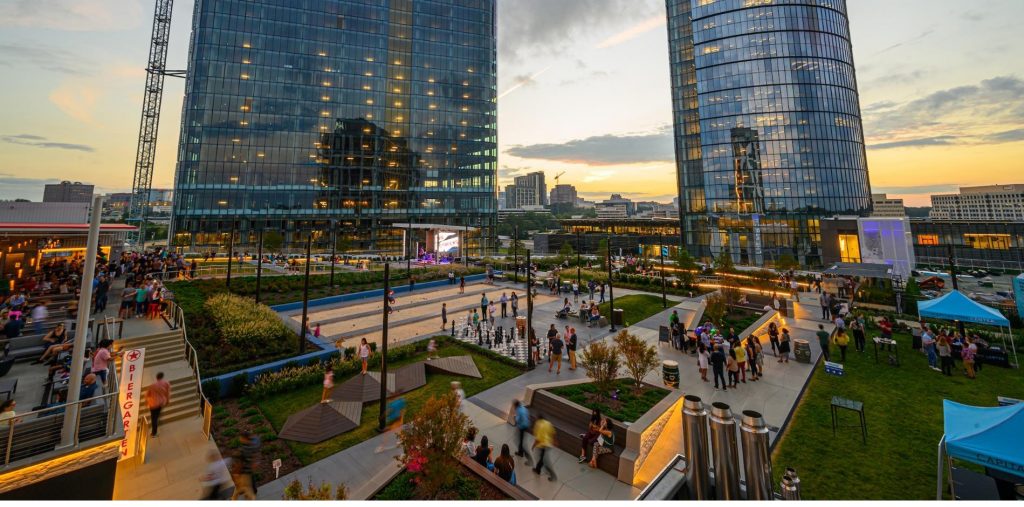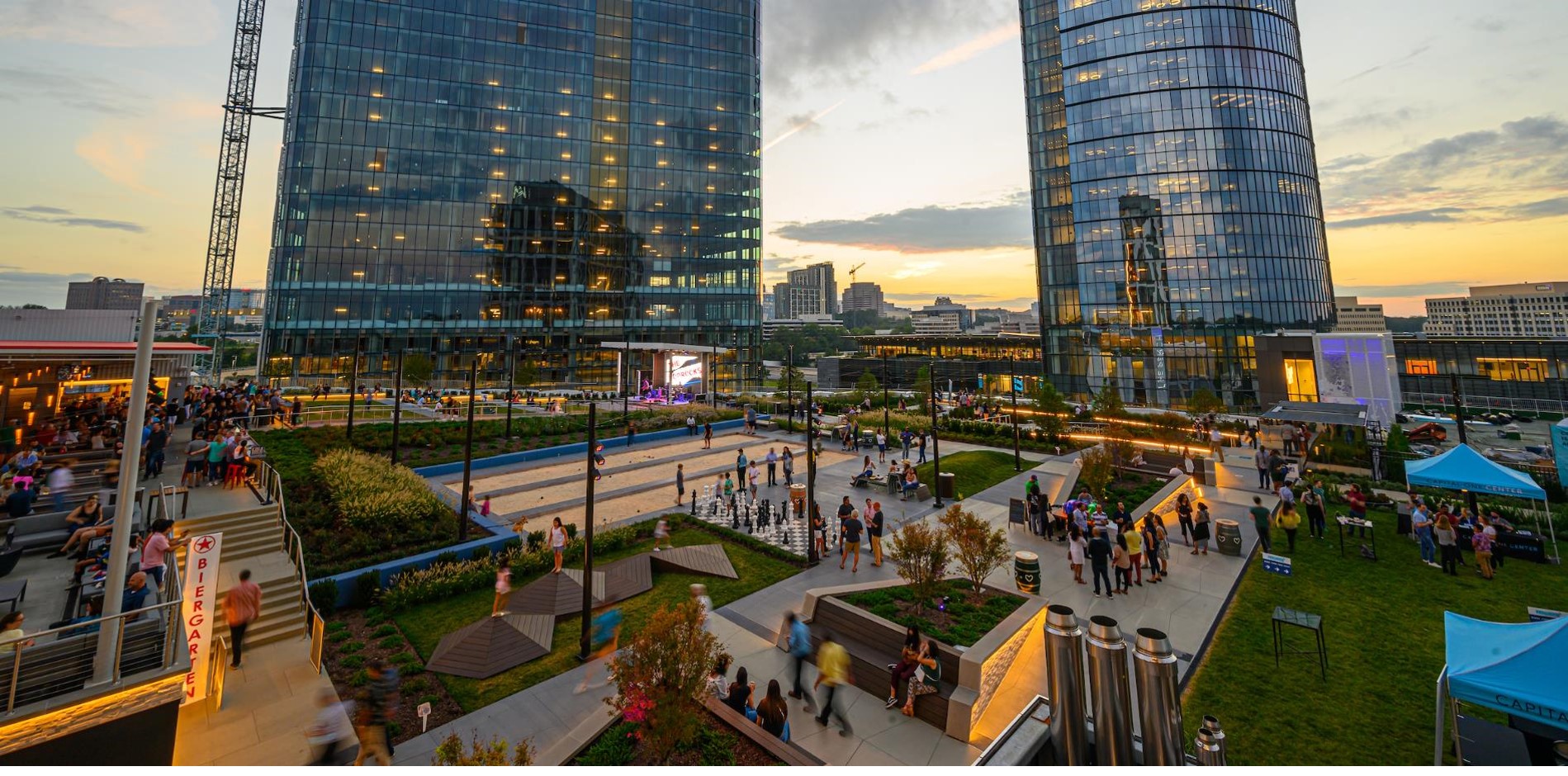 Congratulations to Parker Rodriguez and Fine Landscapes on their Honor award in the Design-Built category for The Perch at Capital One Center in Tysons, Virginia.
The Perch at Capital one Center is considered the crown jewel of the 26-acre mixed use development in Tysons, VA . The rooftop public park is located in the heart of the development and spans across multiple buildings with varying uses. Half of the park rests over a state of the art performing arts and corporate events center while the other is atop a 7-story parking garage with Wegmans grocery store at the street level and the Watermark Hotel at and above the park level. The park design goals were to provide a unique green space embracing the surrounding campus and creating a destination for visitors.
Program elements include bocce courts, games plaza, chalkboard wall, interactive art sculptures, great lawn, dog run, amphitheater, and a biergarten with outdoor firepits and seating. In addition to these elements, the park also includes a temporary portion consisting of an exterior food truck court with re purposed historic vehicles and an 18-hole miniature golf course. All of these elements seek to draw people to this sky park while also embracing innovative and sustainable ideals. The park contributes to the project 's LEED Gold aspirations in addition to utilizing a new product to the United States called Geocell in lieu of foam.
The jurors applauded the detailed and heavily-designed park space, concluding that this "great project" provides "something for everyone."