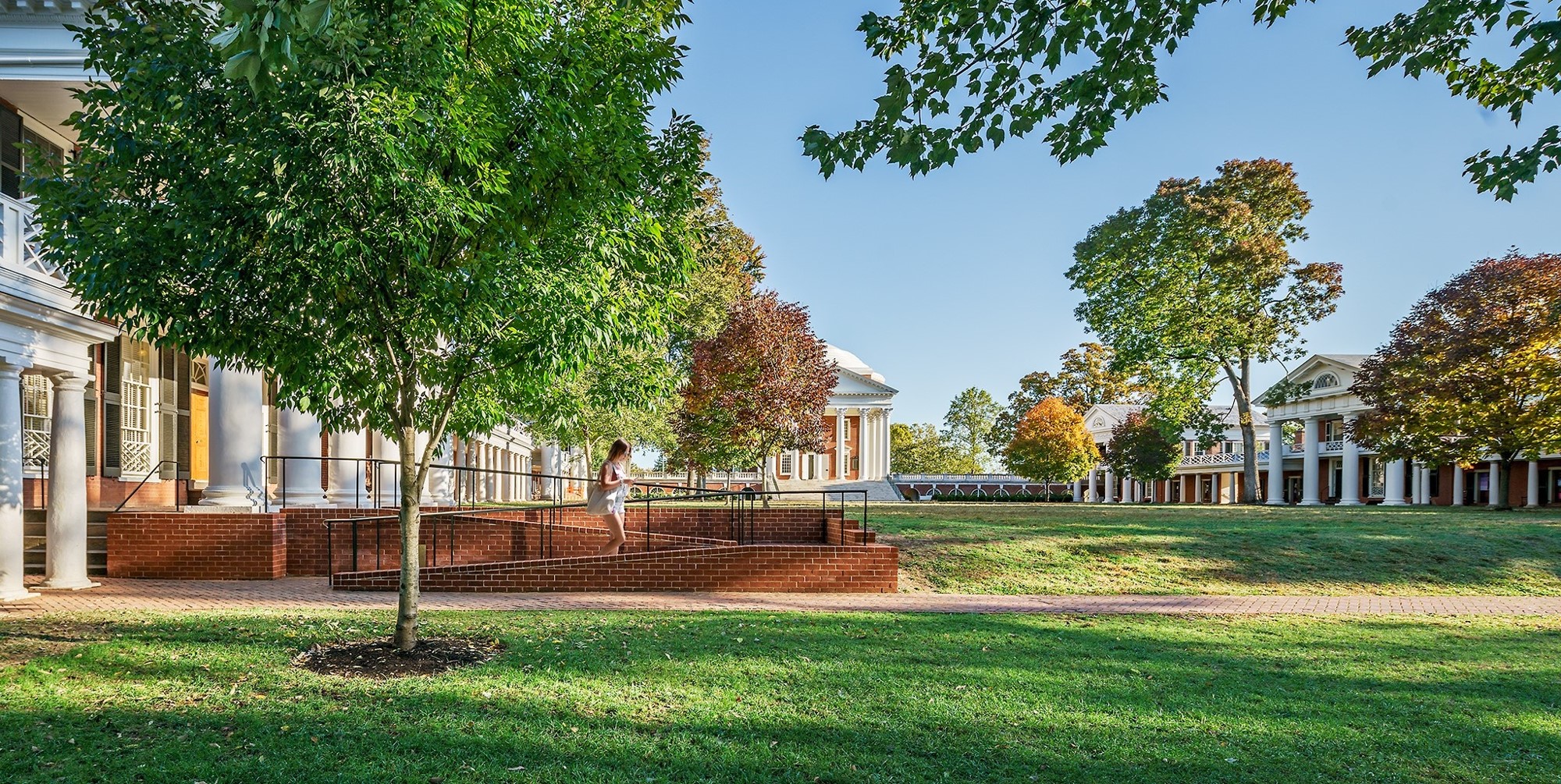 Rhodeside & Harwell earned a Merit Award in the Social Impact category for the West Lawn Accessibility Design at the University of Virginia in Charlottesville, VA.
Serving as the core of Thomas Jefferson's Academical Village, The Lawn – a UNESCO World Heritage Site – comprises 3.3 acres of terraced turf panels, framed by rows of mature shade trees and bounded by the Rotunda to the north and the colonnades of the East and West Pavilions. Although an enduring icon of democratic values, the terraced character of The Lawn and its adjacent brick walkways and stairs have long created a barrier to travel for persons with disabilities, diminishing their educational and social experiences and increasing travel time.
In 2016, the landscape architect was commissioned to create barrier-free connections between the upper two terraces. Exhaustive stakeholder consultation and numerous design alternatives ultimately resulted in the installation of two permanent brick ramps on The Lawn's west side, making much-needed connections between the three central terraces.
Following numerous approvals by the University and the Virginia Art and Architectural Review Board, construction drawings were prepared, and the project was completed in 2019. Through detailed studies, objective perspectives, and collaborative design processes the landscape architect met the challenge of artfully inserting barrier-free circulation features into an iconic setting while establishing a precedent for inclusion and equity at historic sites.