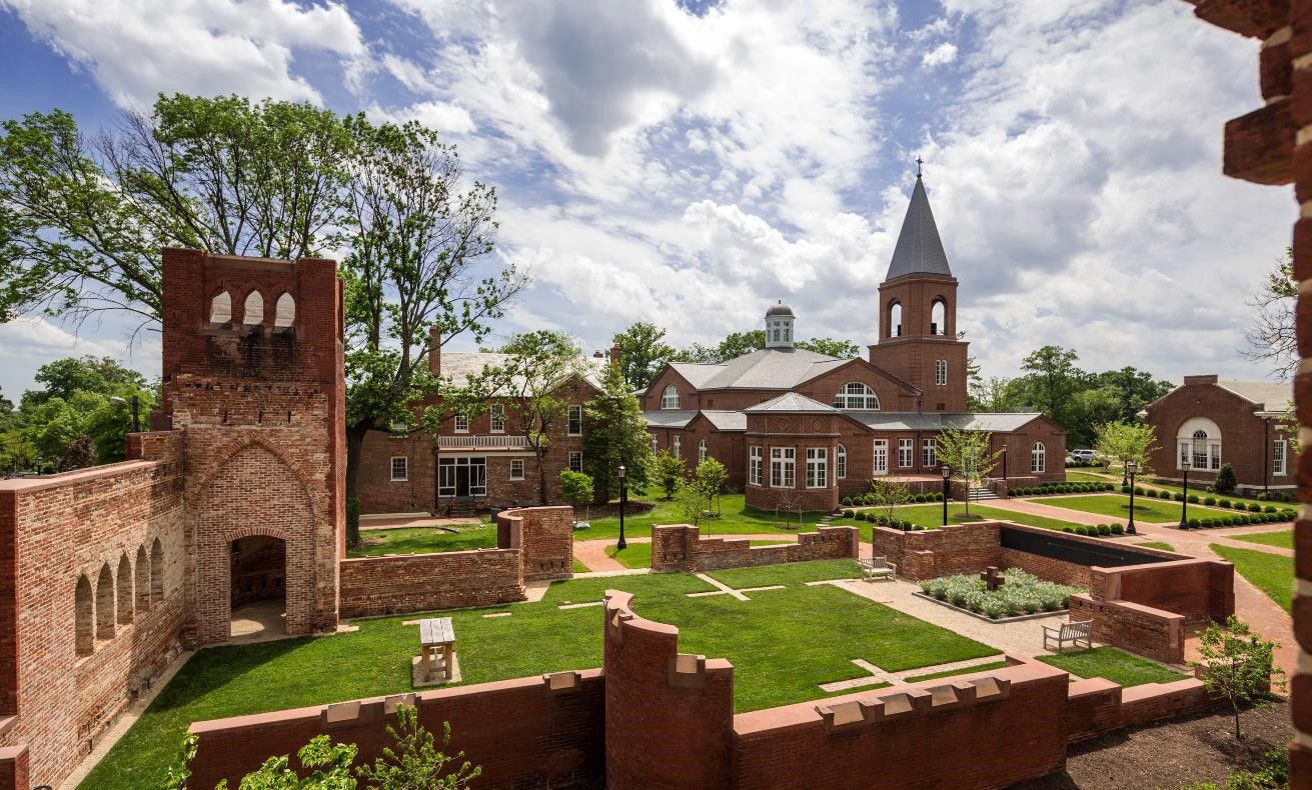 One of this year's Merit Awards in the Historic Preservation category goes to Michael Vergason Landscape Architects for the Virginia Theological Seminary Memorial Garden.
When a tragic fire destroyed its 1881 Victorian Gothic chapel, the Virginia Theological Seminary sought a new location to rebuild. The landscape architect's design sites a replacement chapel, preserves the historic ruins in a green space known as the Chapel Garden, and develops new connections to the surrounding community.
The new Immanuel Chapel functions as a space for public worship as well as a teaching center. The seminary's central greensward entry drive provides a neighborhood-oriented approach.
The nearby 1881 Chapel Memorial Garden weaves this building into the landscape fabric of the grounds, offering an outdoor area for ceremonies to take place framed by the poignant ruins of the historic chapel. The landscape architect worked collaboratively with the architect to establish the limits of stabilization of the ruins, the approach to treatment of the ground plane and the design of the garden.  The garden and stabilized ruins preserve the spiritual heart of the seminary's loss while inviting the institution and community to come together in cathartic and uplifting ways.
The jury states that "this is truly an example of how a tragedy can be salvaged into a sacred and moving space through thoughtful design."
Credits:
1881 Chapel Memorial Garden:  Architects: Hartman Cox Architects; Structural Engineers: Thornton Tomasetti.
New Immanuel Chapel: Architects, RAMSA; Civil Engineers, Bowman Consulting Group, Ltd.